We ate milk crabs at Restoran Lee (also known as Fei Li), an old coffeeshop located along Jln Munshi Abdullah, across the road from Bayview Hotel. They were very, very delicious!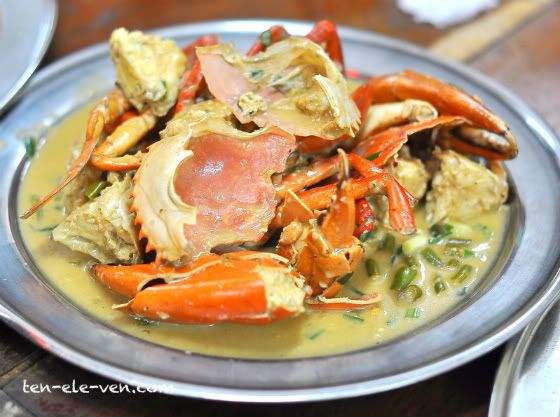 Crabs cooked in milk, resulting in a thick, slightly salty-sweet sauce, were very tasty, especially when you dip piping hot buns in the sauce. This is Restoran Lee's signature dish.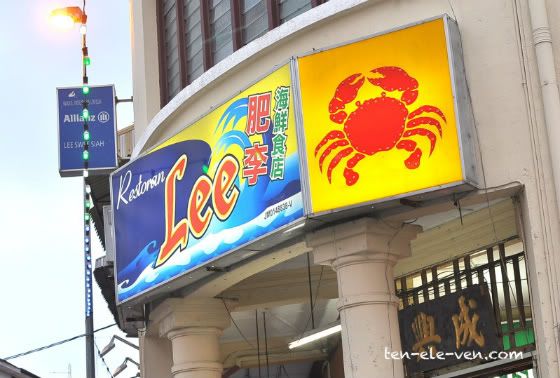 We stumbled upon this coffeeshop when we stayed at the Bayview Hotel during our last trip to Melaka. We were looking for a place to have dinner, and ventured into this coffeeshop across the road for some zichar. At the recommendation of the coffeeshop's staff, we ordered the milk crabs and Thai curry crabs. Both dishes were excellent.
It was on this trip when we learnt that Restoran Lee is famous in Melaka, and decided to return to the coffeeshop to 'whack' more milk crabs. It was a shame that the eatery were short on crabs that day, and limited each table's order to only TWO crabs.
TWO MISERABLE CRABS. For eight people. *sniffs*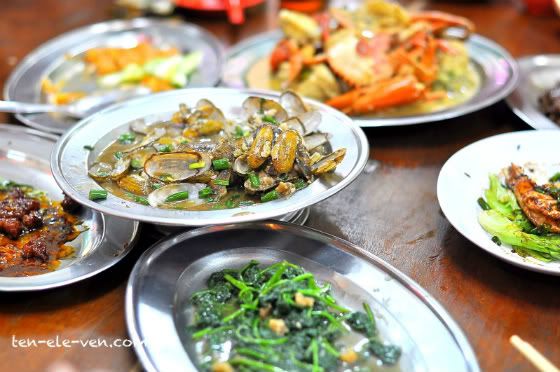 We didn't just eat crabs, but many other dishes. They were all quite good, but nothing beats the milk crabs. The street food in Malaysia is so good and cheap! Not that I am complaining, but I have to accept the fact that good hawker food may cease to exist in Singapore one of these days, and those that are still in business will probably charge quite a bit for their food. Afterall, how many people in the younger generation wants to wield the ladle and take over their parents' hawker stalls and recipes?
A Good Weekend In Melaka: Milk Crabs At Restoran Lee