After leaving the doll shop, we continued walking up the slope towards Naksan Park. These are all the artwork that we saw along the way back to the Hyehwa subway station.
I will let the photos do the talking.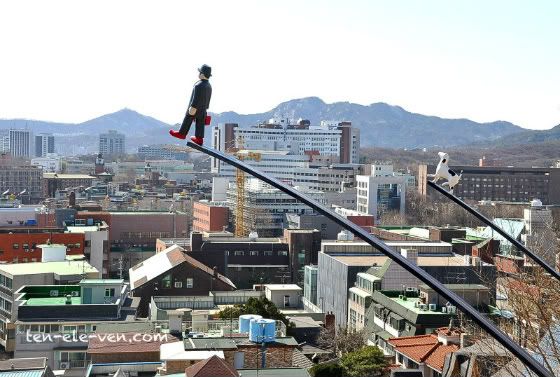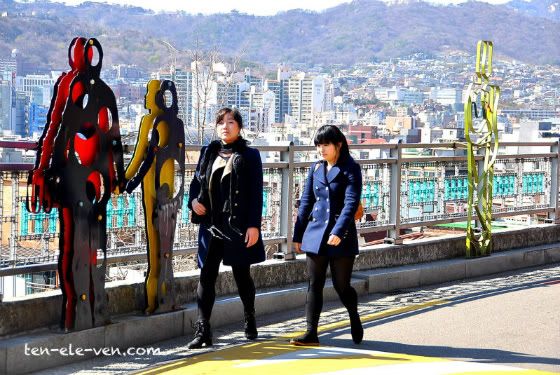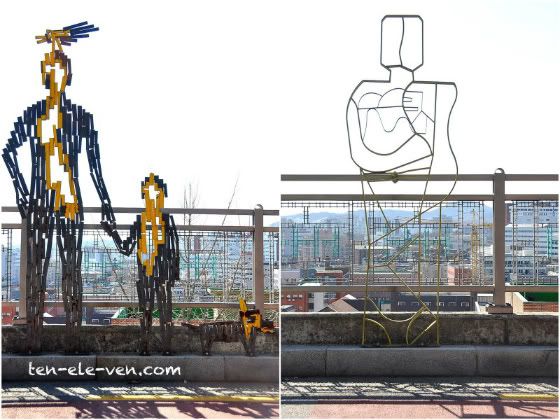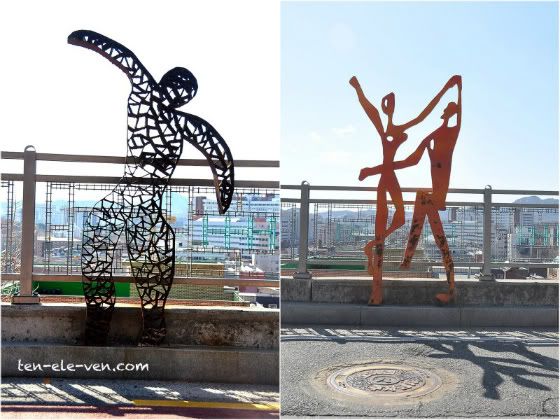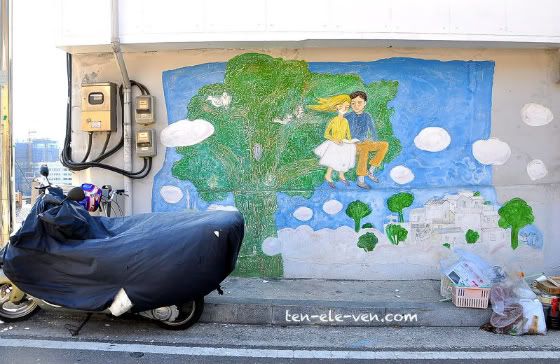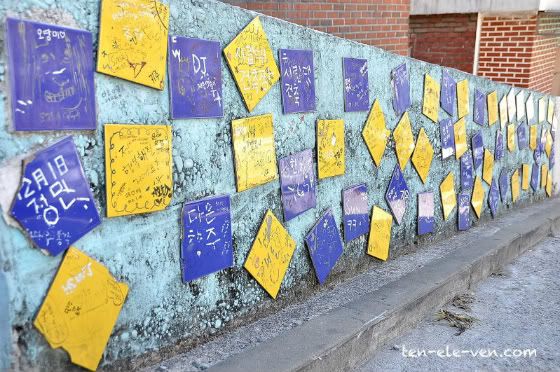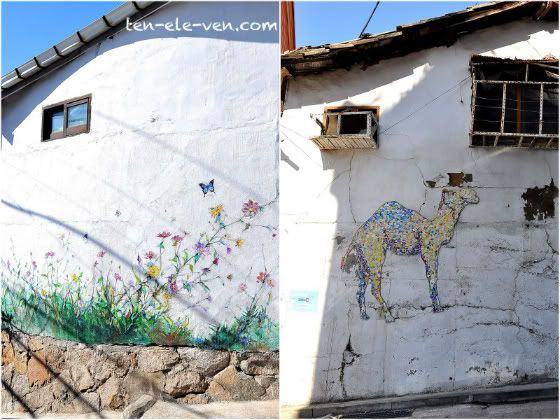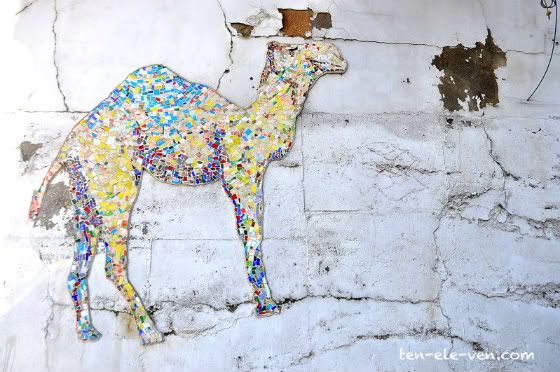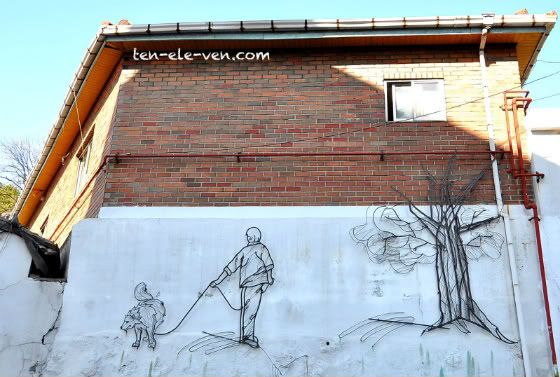 The Arko Arts Theatre located next to Hyehwa subway station.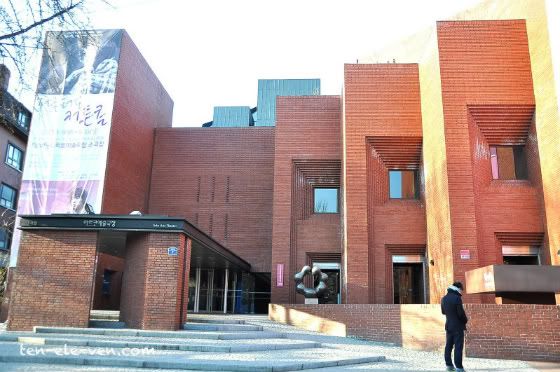 And we are back to this bell-like structure at the Marronier Park, the place where we first started out. This place is an outdoor cultural events centre, and it also looks like a pretty cool place for young people to hang out at.
End of our day out at Ihwadong.
More posts on Street Art In Ihwadong below:
Street Art In Ihwadong (Part I)
Street Art In Ihwadong (Part II)
A Quaint Doll Shop In Ihwadong
Seoul: Street Art In Ihwadong (Part III)