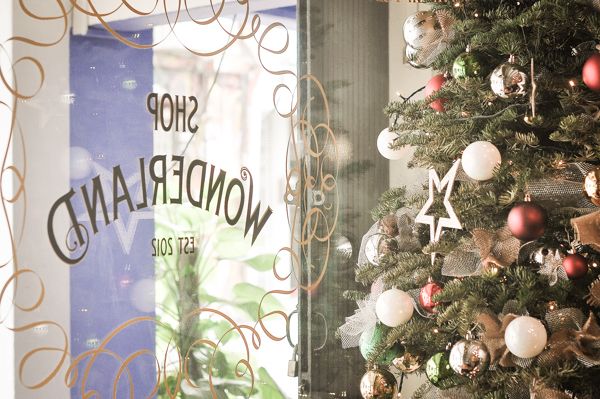 During last year's Christmas festive season, I visited Shop Wonderland's new digs at 37 Haji Lane twice, once with the husband and the other time with my cousin. They moved from their previous shop in Haji Lane to a larger 3-storey unit on the same street. With the larger premises, they have added a cafe to the ground floor, a small cosy space that sits probably no more than 20 people. The second floor consists of a retail space showcasing a curated selection of lovely things for the homesuch as vases, bottles, snuff boxes, cushions, calendars, as well as a studio for conducting workshops and classes. It is great because we no longer have to trek all the way to their warehouse in Bukit Batok for classes like the one that I previously attended. The third floor is an office space for the business.
While the decor of the new shop space has retained the characteristic Wonderland style – whimsical, quirky and romantic – they have also tweaked the look slightly to include a Chinoserie feel to the place. I took some photos of the place using my iPhone and my DSLR, not as many as I would have liked, and mostly of the cafe. I was too busy shopping in the retail store on the second floor to take photographs. I bought some table calendars, a little dish to hold my ear-studs, a vintage lead crystal vase (I think!) and some white enamel plates with a blue rim. I have been looking for these enamel plates like forever and was so happy to see them in the shop.
Pretty vases in different shapes and sizes held stalks of bright-faced sunflowers. Creating a brand, an ambience, a feel? It is in the details. Casual little touches that follow a consistent theme, give the place its character.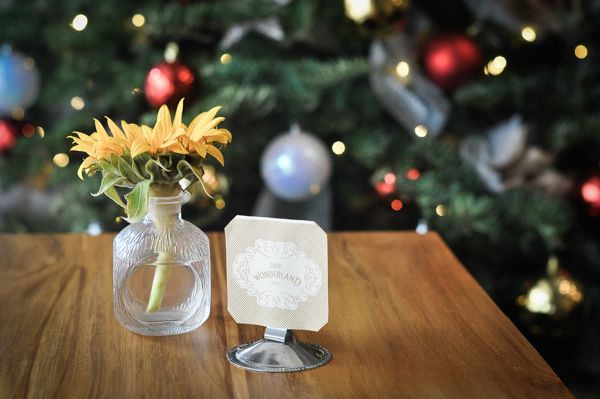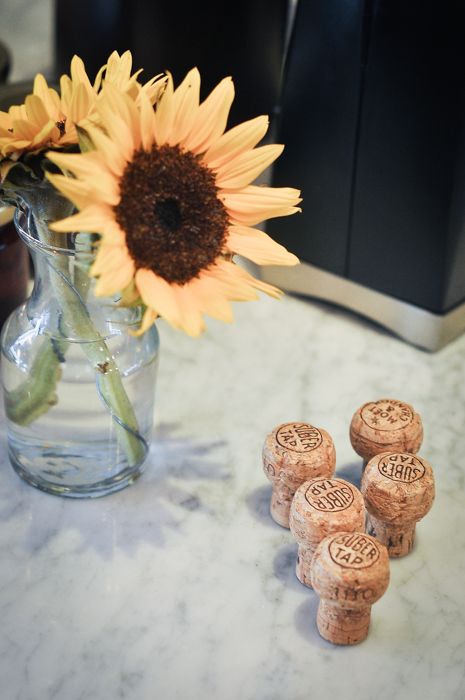 Named as 'The Pantry', the cafe serves beverages and an assortment of cakes, muffins and pastries from Plain Vanilla, Maple and Market, Patissierie G and Carpenter & Cook. They do not make their own food. This is probably the only cafe in Singapore right now where you can get to taste the baked goods from these popular bakeries in one place. I see from Wonderland's Facebook page that their all-day breakfast during weekends is served on cake-tiers. I might try that one of these weekends, except that whenever I am in that area, I am tempted to eat prawn noodles and ngor-hiang at Beach Road.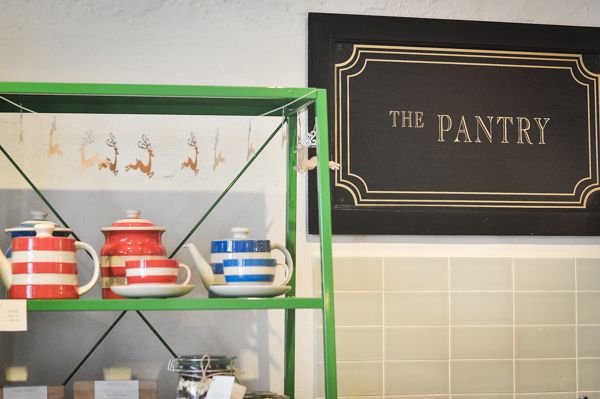 I spotted the raspberry cake, one of my favourite cakes by Maple and Market, on display. That, or the croissants by Patissierie G. I went with a muffin in the end. Well, one of my New Year resolutions (sorta) is to cut down on sugar which means that I have to will myself to eat less cakes, pastries, ice-cream and most desserts really. I do not have a particularly sweet tooth but I do enjoy eating cakes and ice-cream from time to time.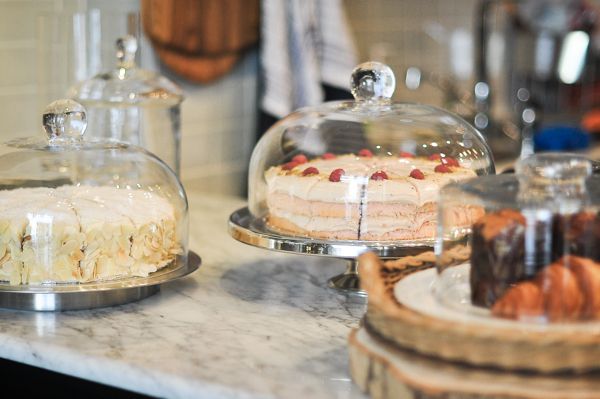 Artfully arranged on pieces of tree stumps.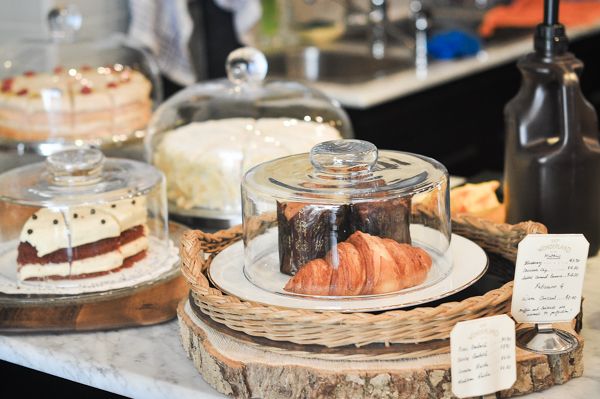 Iconic Tiffany chairs which are the signature of Wonderland's styling events, in gold here, provide a eye-catching contrast against the black table-cloth.
Stretch out and grab a magazine while waiting for your food. I chose Frankie.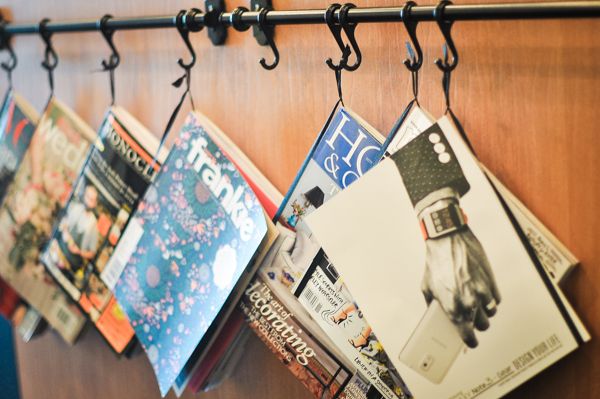 My breakfast, a flat-white and a muffin (chocolate, I think).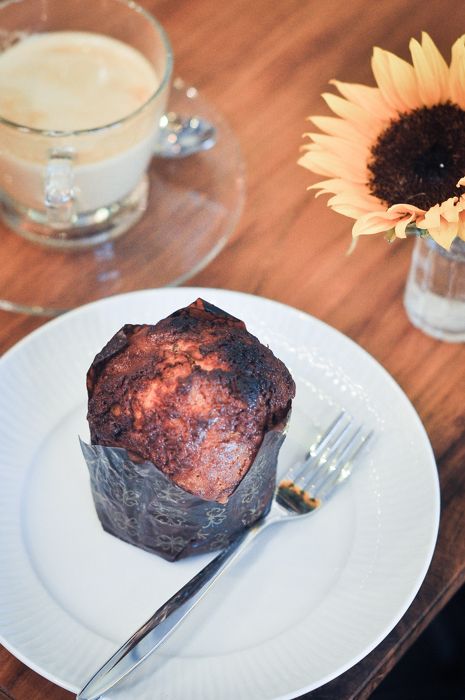 Lovely tea-cups in a cheery berries print. Tea-drinkers, anybody?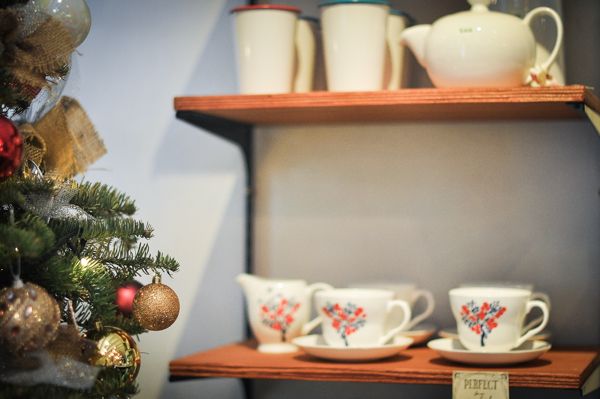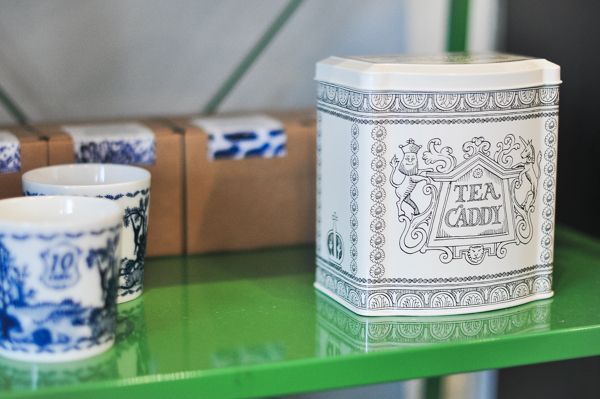 Christmas wreaths! We bought one from the shop (not this one though), our first Christmas wreath, which we hung on the back of our door instead of the front. So that we can see the wreath whenever we are at home.
I really like these retro-looking ceiling lamps.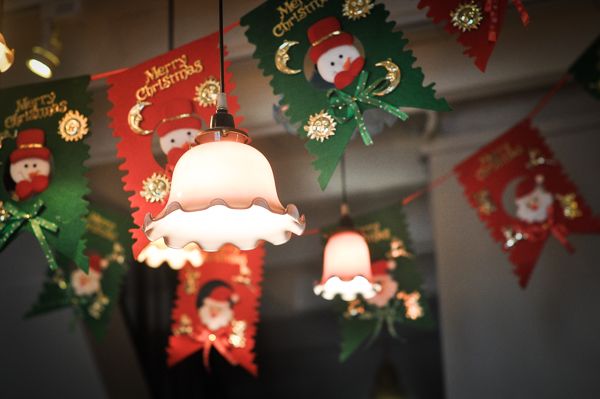 That's all I have. I will have to try and take some photos of the second floor when I next visit. Hopefully soon. It is a nice stop to rest your feet while exploring the rest of the shops in Haji Lane. Also, it is really nice to see more of these indie cafes popping up all over Singapore.
Shop Wonderland / Wonderland For Detailed Planners
37 Haji Lane
6299 5848
Other posts on Shop Wonderland:
A Wild English Garden With Wonderland For Detailed Planners
Flower Crafting Classes By Wonderland
Shop Wonderland / Wonderland For Detailed Planners