I was walking around Hongdae trying fruitlessly to find the Hello Kitty Cafe, when I stumbled on The Piano Cafe in a side alley of one of Hongdae's main streets. Pity I forgot to ask for the address and cannot describe the directions to this cafe. The Piano Cafe is a cozy little cafe with a grand piano in the main room. Customers are welcome to tinker on the piano or hold a mini performance for friends.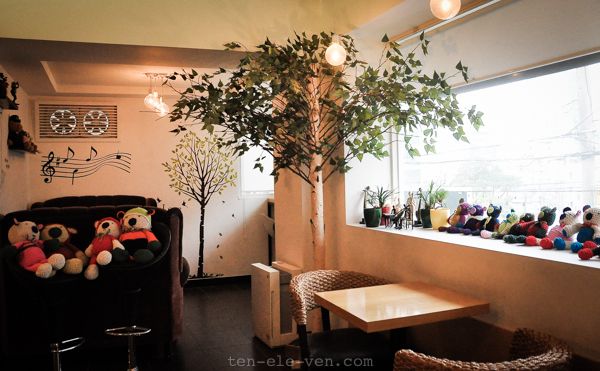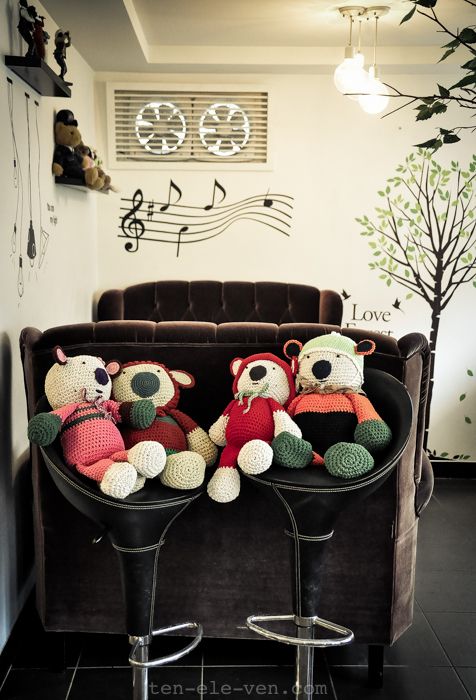 The people who own the cafe must love music, coffee and teddy bears.
Many times, I have wondered about the sort of concept or decor I would have if I own a cafe. I don't really know what it would be. At the very least, the colour scheme must reflect a bright, cool and relaxing vibe. Nothing dark, broody or country-style for me. I would like to have a place which has cabinets and shelves in light pine wood, dotted with pots of green plants and with plenty of wall space to hang B&W photographs. Preferably B&W photographs taken, not by professionals, but by friends and amateur photographers whose photos speak to me. Ah, a nice thought. Something I will think about doing if I win the next mega lottery, but I have to buy a shop space so that I am not at the mercy of landlords. This will definitely need the help of a mega lottery.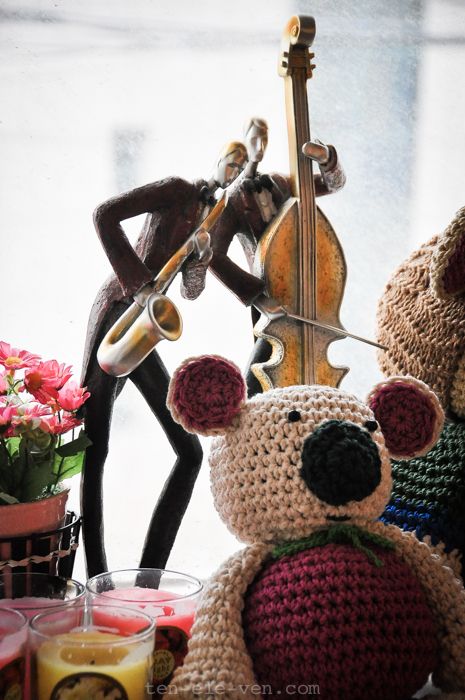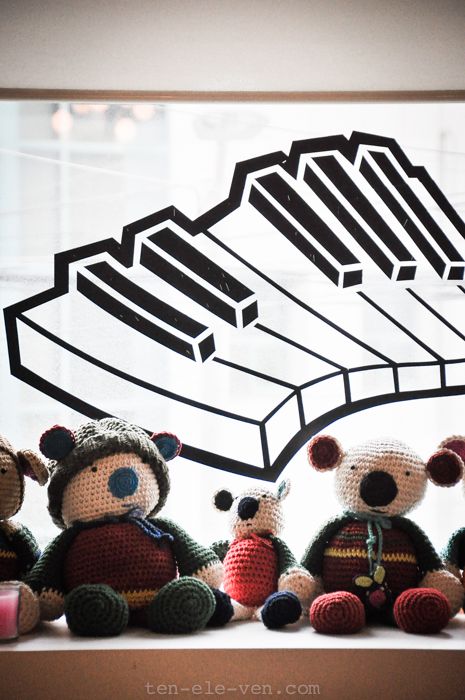 I wonder if these bears were hand-made.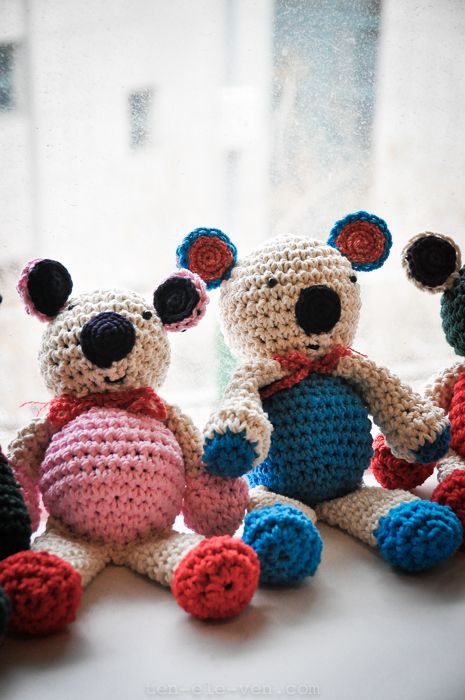 I like this set of musical figurines playing the piano, the cello, the violin, the flute, the bass and the conga (I think that's what it is..). I am going to hunt for a set of something similar to this, and hopefully find a figurine playing the trumpet 'cos that's what I used to play in the school band. 🙂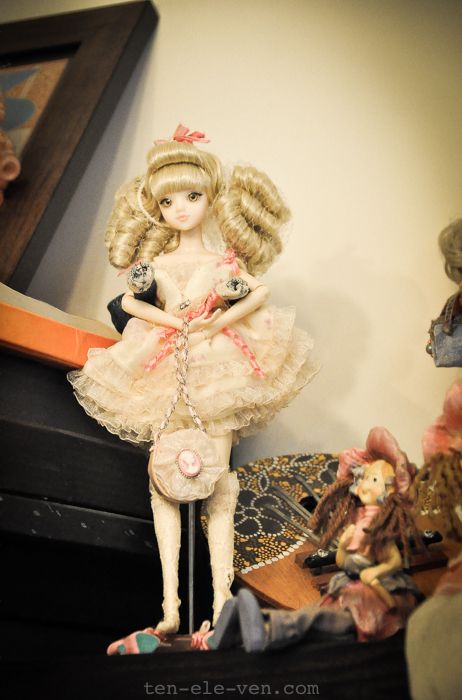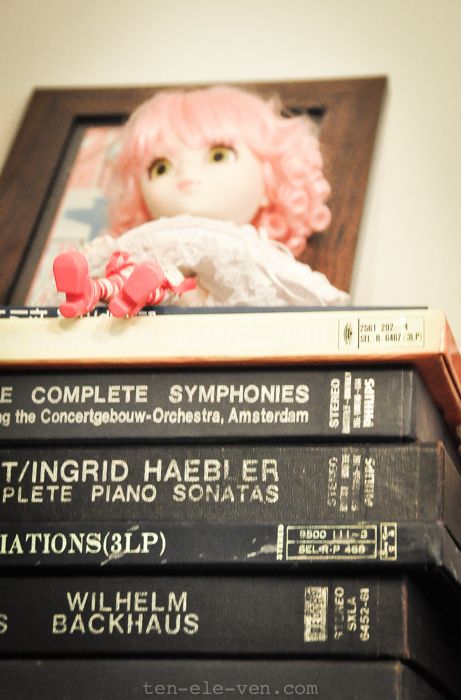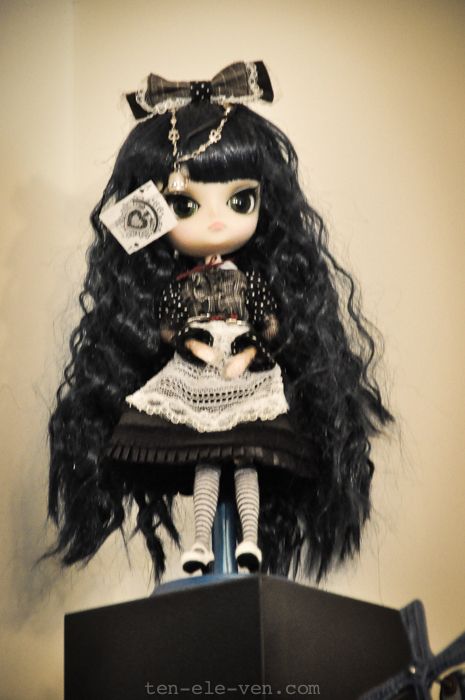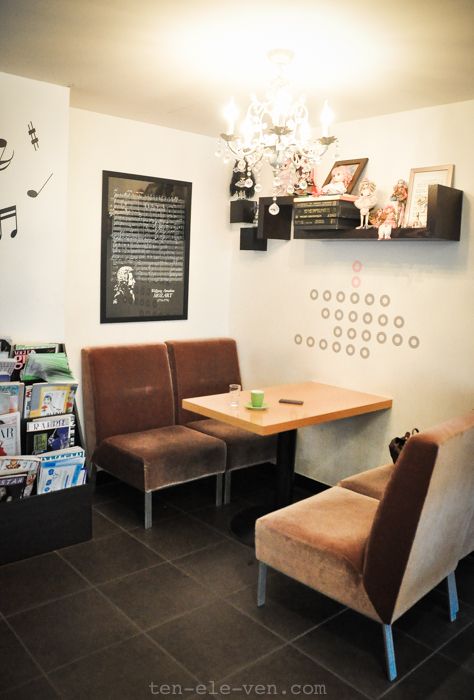 I plonked myself at this table, after accidentally walking into a rather private moment between a pair of young lovebirds at a corner of the cafe. 🙂 I chose this table 'cos I like the chandelier. If only the ceiling in my flat isn't so low, I would buy a ceiling lamp that looked like this. It would look completely incongruous with the decor in the rest of the flat, but what the heck…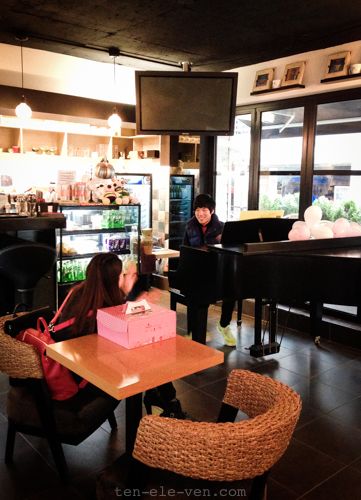 This scene felt like it was something that came out of a Korean drama. The guy serenaded his girlfriend by playing several ballads on the piano. Looking at the cake and pink balloons, tthey were either celebrating her birthday or an anniversary. It was all so romantic! I was spellbound by his beautiful performance. When it all ended, I clapped and asked him for an encore! There is something so wickedly charming about a guy who plays the piano. Glad to have witnessed such sweet and romantic gestures. Now you know that they are not only seen in dramas, they happen in real life too! Lucky girl. I wished I had recorded the entire performance on my iPhone.
xoxoxo
Updated on 4 August 2013: Map of Piano Cafe.

View
Seoul: The Piano Cafe In Hongdae