I like staying in Myeongdong because of its bustling atmosphere and convenient location to shop and eat. I usually stay in Metro Hotel and if I cannot get a room at this hotel, Ibis Myeongdong is my second choice. I am so familiar with and comfortable in Myeongdong, I cannot envisage staying anywhere else in Seoul.
With so many quirky cafes to discover and hang out at in Seoul, I still make it a point to visit Starbucks for a cup of cafe mocha everyday. This Starbucks is a skip-and-a-hop away from Metro hotel and I drop by quite frequently, on my way to the subway station or back to the hotel. This outlet is spacious and brightly lit, with plenty of tables and a slightly hip vibe.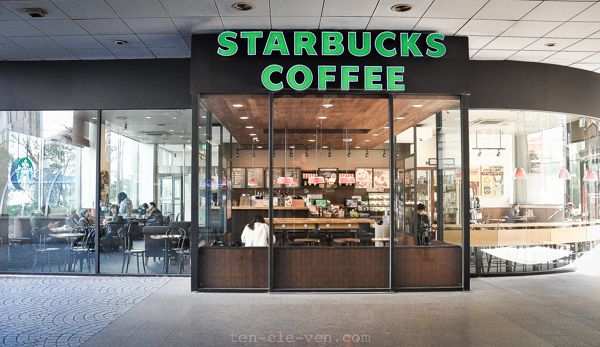 The Seoul Central Post Office in Myeongdong. From here, I begin my stroll from Myeongdong to the Namdaemun market.
A fangirl snapping a photograph of the TV screen showing her favourite idol or actor, perhaps…?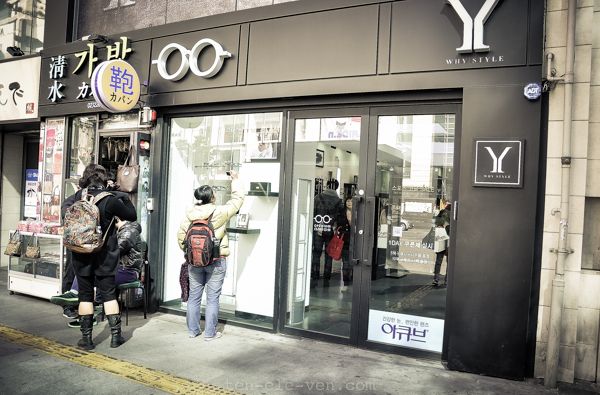 The entrance to Namdaemun market from the back of the Shinsaegae department mall.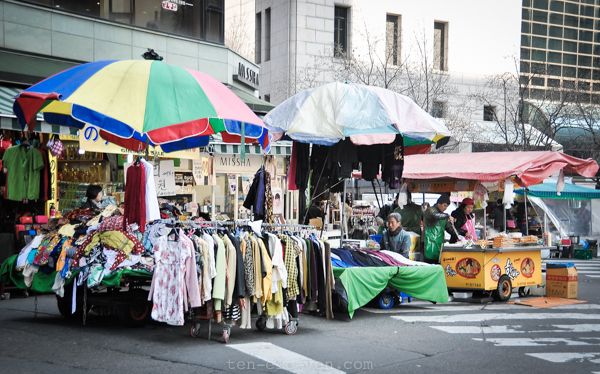 I enjoy visiting the market, eating street food peddled by hawkers. I can never resist buying a stick of fish cake, dipping it in soy sauce, eating it standing by the roadside and finishing up with a cup of hot soup made with anchovies and daikon (some hawkers add red chilies to the soup which gives it an extra kick).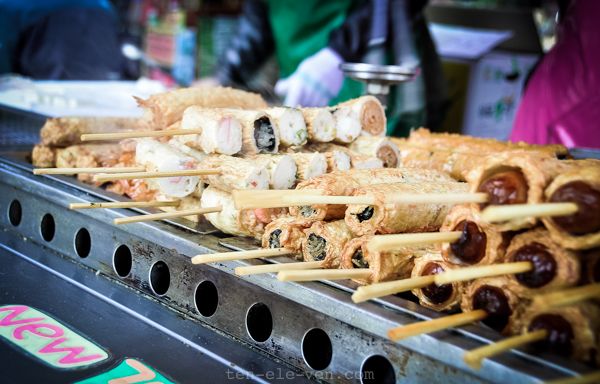 I like rummaging through the pile of clothes hanging on the racks, you never know when you might find something interesting.
Old grannies peddling their wares. Despite their age, they wear make-up and have nicely groomed hair.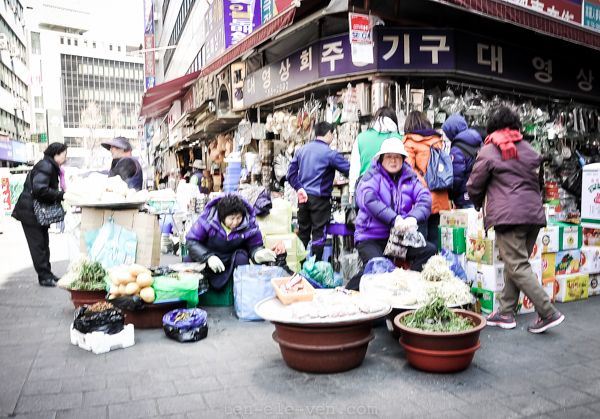 A hawker selling…*gulps*…some kind of worm. Every time I past one of these street hawkers, I have to pinch my nose to avoid the stench that comes from these things, whatever you call them. I see plenty of people eat these things with great enjoyment. Ewwwwww…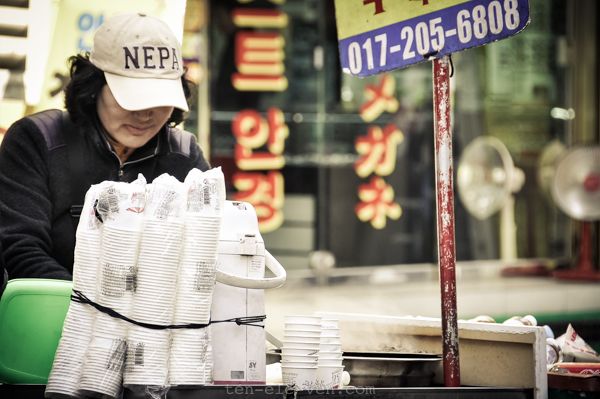 See the 'Alpha' sighboard in orange on the right? That's a stationery-cum-handicraft shop that I like to visit whenever I am in Seoul. It is a little wonderland for people like me who have a secret penchant for stationery such as pens, stickers, colored paper. It is a great place if you need to purchase materials for scrapbooking or for making handicrafts such as hair accessories.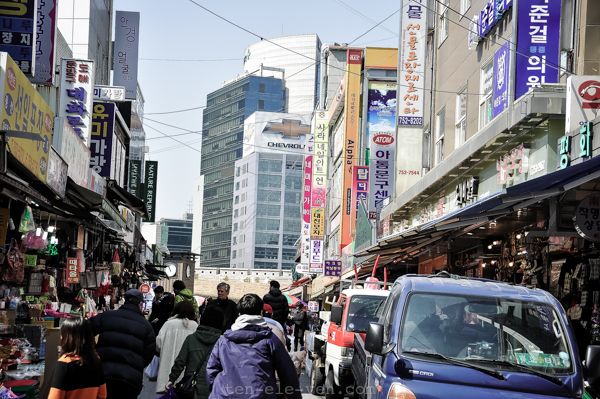 In the vicinity of Alpha are several shops that sells ribbons, coloured tape (similar to the Japanese washi) in different textures and width, Kraft boxes in various shapes and sizes, paper bags in different shapes and sizes, rolls and rolls of wrapping paper. These are wonderful places for people who are running small businesses that require packaging. I always forget the time whenever I am in these shops and end up shelling out money for things that I never seem to use. But I love indulging in a little frivolity.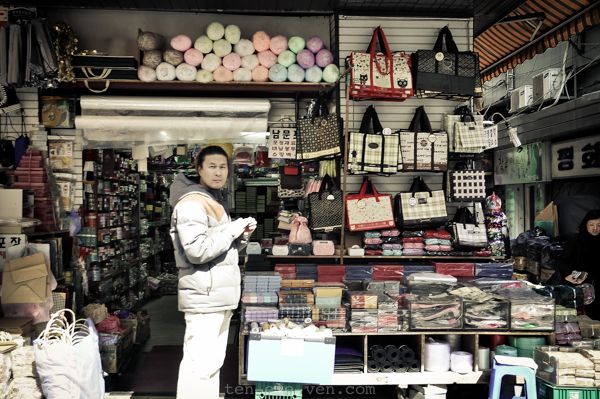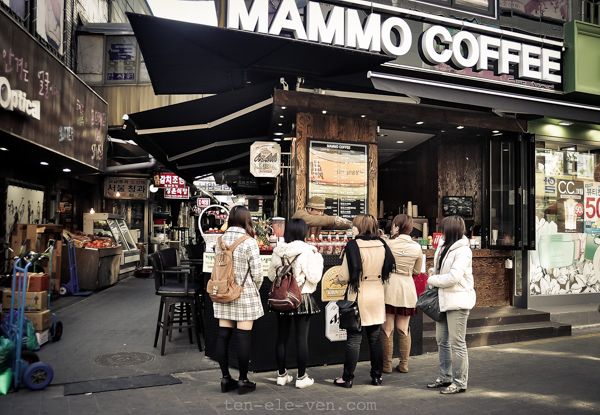 I could spend hours and hours in this shop…
Happy to know that I will be in Seoul again next week! Looking forward to more good times in cafes, ribbon shops and who knows what else. 🙂
xoxoxo
Seoul: A Walk To Namdaemun