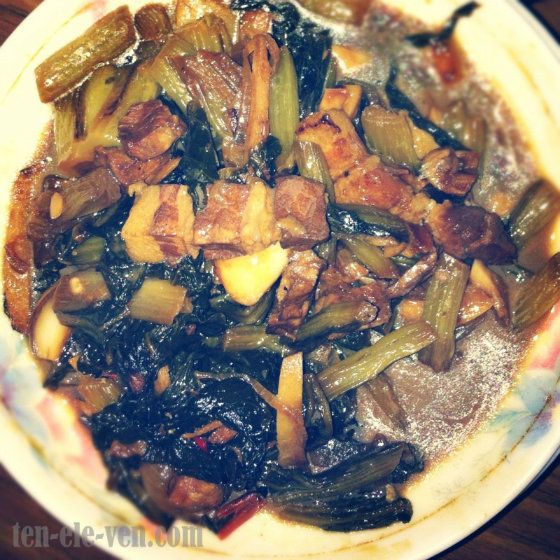 There has been alot going on lately and I am feeling a little overwhelmed. The weekend didn't make me feel much better. In fact, I felt pretty lousy today. My back was aching, my head felt woozy and I wanted to hide under the covers all day.
I was at my mom's place this afternoon, and she offered me a plate of leftovers – kiam chye cooked with thin slices of pork belly. I love this dish and it has been ages since I last ate this. Ignoring the need to observe any table-manners, I picked off the plate using my fingers. The food was soooo tasty, and made tastier when eaten with my fingers. Then I went to the rice cooker, scooped up some rice into a bowl and polished off half the plate of kiam chye.
The meal was immensely satisfying. And my spirits felt alot better after that.
I am afraid the photo doesn't do the food any justice!
Peekture: Mom's Kiam Chye Pork Belly