I visited the Hiroshima Atomic Bomb Museum many years ago and came out of it a snivelling mess. The exhibits and audio-visual materials were so well put together, I walked out of the museum shuddering from the horror that took place 70 years ago. The images of what I saw in the museum stayed in my head for quite a while.
During my recent trip to Kyushu, I made it a point to stop by the Nagasaki Atomic Bomb Museum. I wanted to learn about what happened to Nagasaki during the aftermath of the atomic bomb that was dropped on the city. While people in my generation did not live through the Japanese occupation of Singapore during World War II, we probably grew up listening to war-time stories told to us by our grandparents. Well, I did. My maternal granny who looked after me when I was a child used to tell me stories of her life during that difficult period of time. It will do for us to remember that the ordinary Japanese, and not just the people living in Japanese-occupied terrorites, also suffered greatly during the war.
These are photos of the interior of the museum, before entering the exhibit halls. It is a beautiful modern piece of architecture, with a dome roof and curved walls.
I rented the audio-machine which was an excellent device for talking you through the history and aftermath of the Nagasaki atomic bombing and the various exhibits in the museum. Kokura, and not Nagasaki, was the intended target on the day the Americans decided to drop another atomic bomb on Japan. However, the visibility of Kokura from the sky was extremely poor that day, so the Americans changed its target to Nagasaki.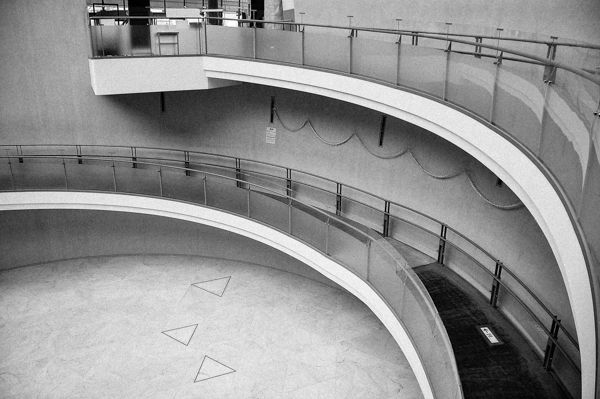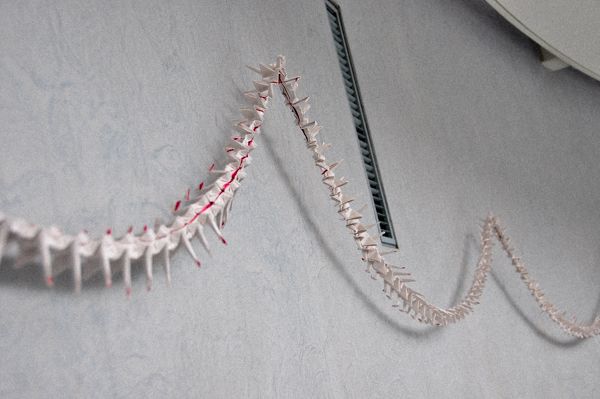 A chain of one thousand paper cranes folded by a Dutch paper artist.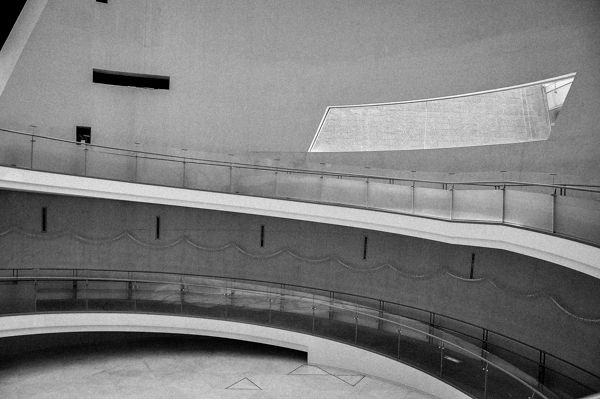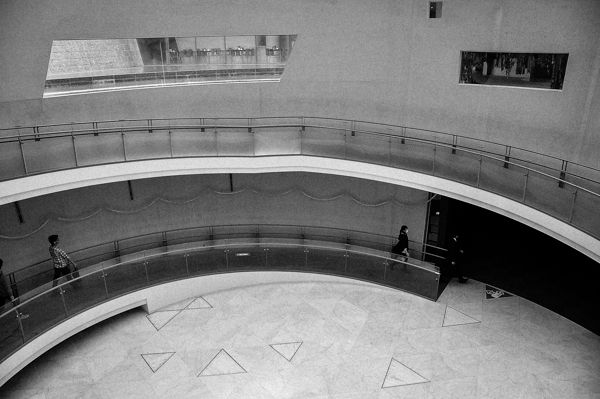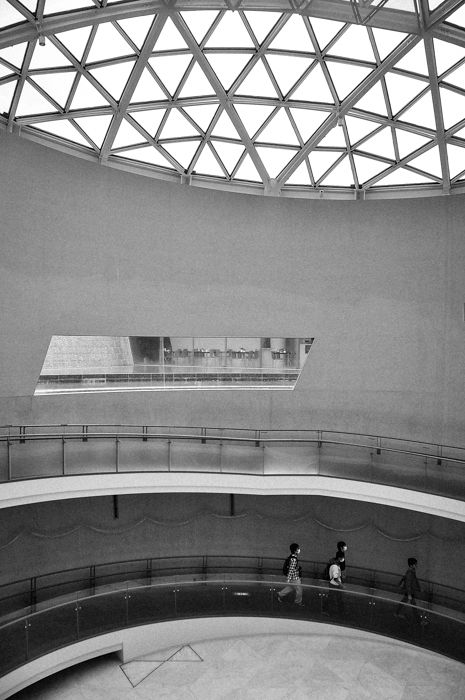 Cafe that was strangely empty. If I wasn't in a rush for time, I would have sat down for a cup of coffee.
Shadows on the floor that were created by the glass dome roof.
The dome structure housing the museum is situated next to this brick building. I highly recommend visiting this museum to my friends, for the quality of the exhibits and to learn about a devastating piece of modern day history.
Nagasaki: The Atomic Bomb Museum