At the famous Kyoto Nishiki food market. The market is a long, narrow, and covered walkway flanked by little shops selling cooked food, fresh, frozen and pickled food, Japanese snacks and groceries on both sides.
We visited the market on a Sunday, after a long day out at the Fushimi-Inari shrine and the Sanjusangendo temple. By the time we got to the Nishiki market and saw the crowds, we were tempted to cross out the market on our itinerary, turn back and find a place to sit down and rest our feet. After a moment of hesitation, we decided to brave the crowds. Let's get this over and done with.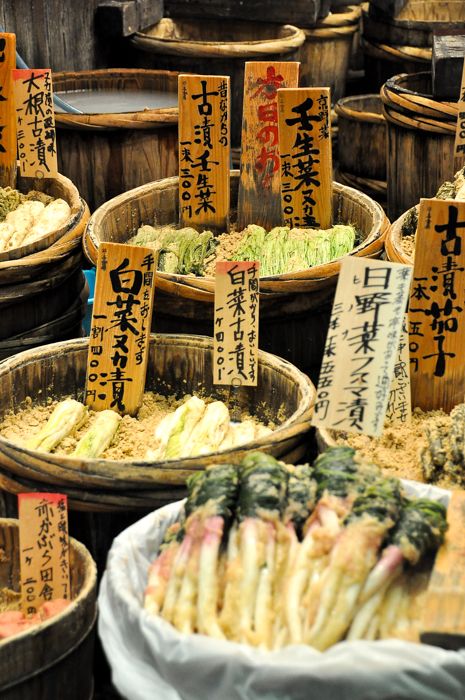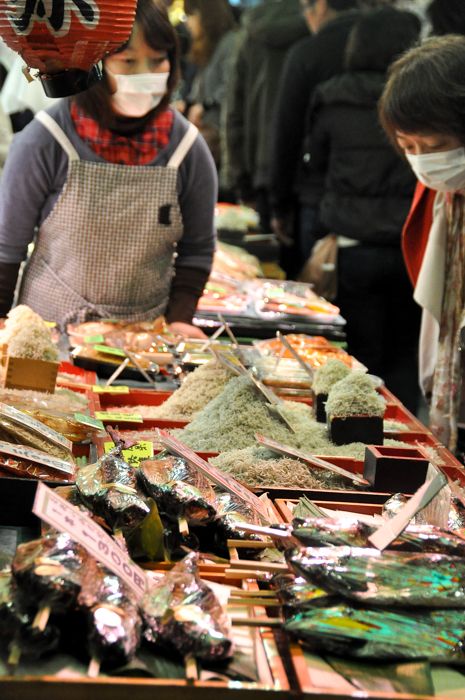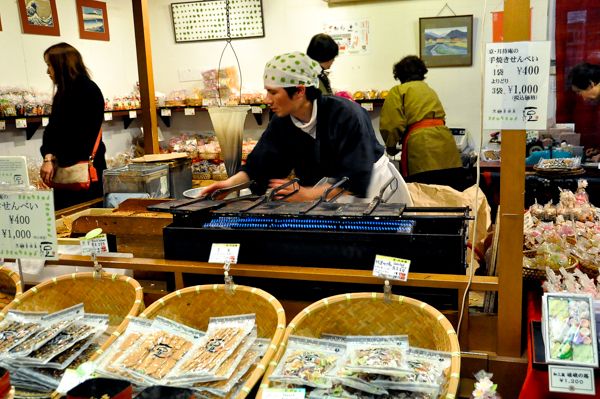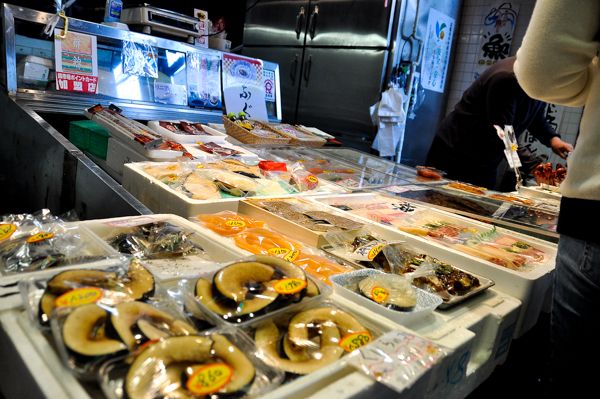 Mid-way through the market, we REALLY wanted to turn back. Had we been in the mood to enjoy the wares peddled in the market, there were way too many people for it to be much fun. I felt like I was being mobbed…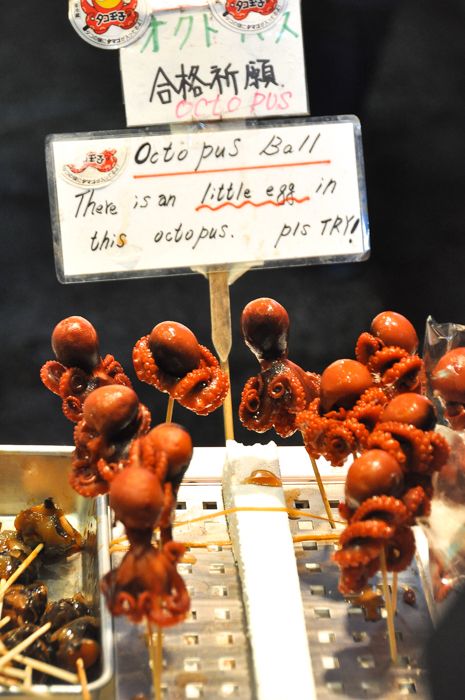 … then I saw THIS! The first thing that perked me up. Skewered marinated octopus stuffed with a quail egg! I love marinated octopus and this is one of the items that I usually pick up at the conveyor belt sushi places.
While waiting for my turn to place an order, several Caucasian guys stopped at the stall and started making gagging noises at the skewers and you could hear them say things like "disgusting food", "how revolting", "octopus…gross" in loud voices. I felt like elbowing them and them to stop being such sissies, and have some respect. If you don't fancy the food, please go away. No-one is forcing any down your throat.
When I received my skewered octopus, I waved it in front of them and said: "This is delicious, try it if you dare!" and walked off.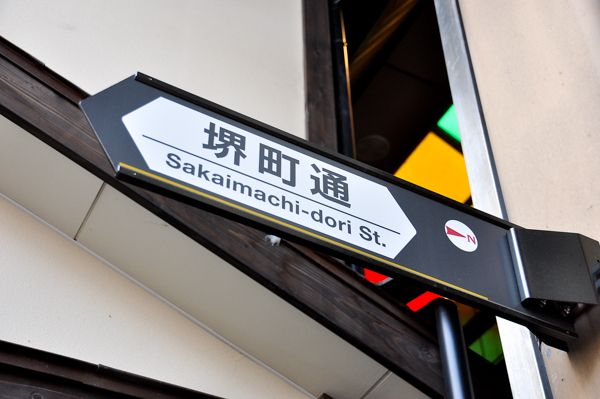 After enjoying the octopus, we walked on and nearing the end of the market, we arrived at Sakaimachi-dori and saw this shop selling tofu doughnuts and soymilk softserve ice cream.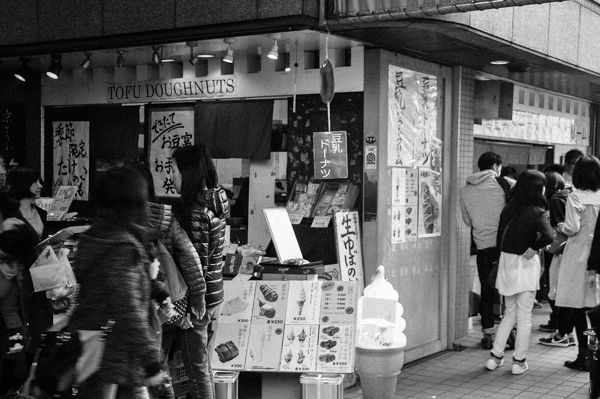 Judging by the queues outside the store, this has got to be good. So I ordered a soymilk ice cream in a cone. It was so GOOD, I wanted to order another one so that the husband could have his own cone. I went back to join the line and walked away with a bag of small tofu doughnuts instead. Oooooh, best doughnuts I have eaten. We wolfed down the freshly made, piping hot doughnuts so quickly, I forgot to take a photo of them.
Boy, was I glad that we made our way to the end of the market. Eating the soymilk ice cream and the tofu doughnuts made jostling in the crowds worth it. After leaving the market, we turned a corner….and stumbled onto OMOTESANDO KOFFEE, the Kyoto branch. An excellent cup of expresso to end our day.
Kyoto: The Nishiki Market