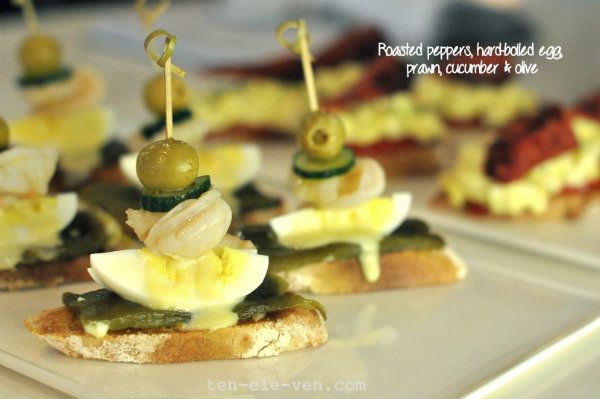 I was at Kaixo yesterday evening when the staff were in the midst of assembling pintxos (pronounced as  "peen-chos"), a Basque tapas, in preparation for dinner. As I had my camera with me, I snapped a few quick photos of the pinxtos that were displayed at the bar counter.
I ate pintxos for the very first time early last year.  I even wrote a post about it here.  Kok had just returned from his stint in San Sebastian and made a selection of pintxos for us at a Chinese New Year dinner gathering.  I thought the morsels of roasted peppers, jamon, quince jam, mushrooms, anchovies and chorizo, etc, artfully stacked on slices of grilled baguette rubbed with garlic and plum tomatoes were visually interesting.  The bread has to be grilled and chewy so as to hold the ingredients without turning soggy.
What I was not prepared for was the explosion of flavours in my mouth – salty, sweet, savoury all came together so well with each bite of chewy bread. I have never been a fan of anchovies, but I love eating them now, especially when paired with roasted peppers on a slice of freshly grilled baguette and a glass of wine.  Unfortunately, I don't have a photograph of that pintxo right now.  Will find an opportunity to do so.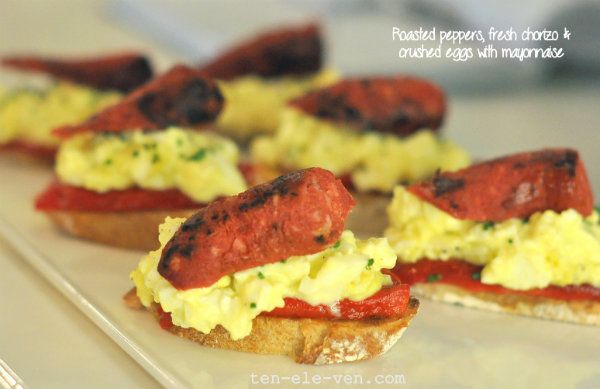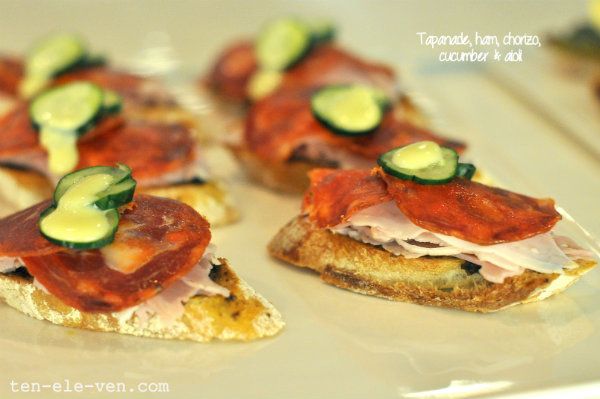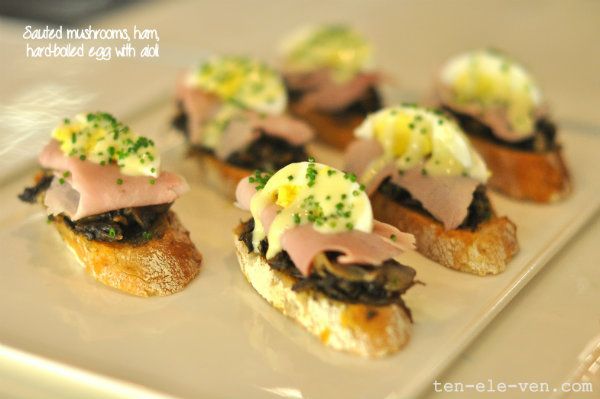 Pinxtos do not always have to be assembled with grilled bread.  One can be as creative as one likes. Pintxos can be plated, or  skewered, or as what Kok has done before, pair marinated anchovies with cubes of watermelon and a slice of tangerine, creating a refreshing salty-and-sweet flavour that pops in your mouth.
Pintxos at Kaixo (Singapore)