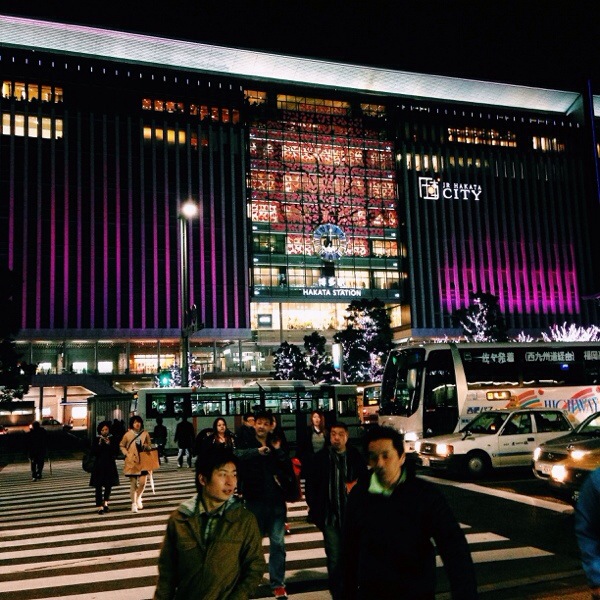 I have just spent five lovely days in Fukuoka, eating piles of yummy food, pounding the streets in perfect weather (neither cold nor windy), and making day trips to Nagasaki, Kagoshima, Dazaifu and Yanagawa.
I like Fukuoka.
It is a city that is not too big and intimidating, one which you can easily get around on foot, bus or subway, without feeling that that you are lost in a sea of moving bodies. It does not have the glamour and excitement of Tokyo, or the Zen beauty of Kyoto but it is very comfortable to be in, with warm and friendly people and a slower pace.
The city has plenty of physical space and I don't feel boxed in by human beings, vehicles, skyscrapers and shopping malls, or feel overwhelmed by its history and sheer number of temples, castles and attractions to explore.
I have moved on to Kyoto, and will post more about Fukuoka later.