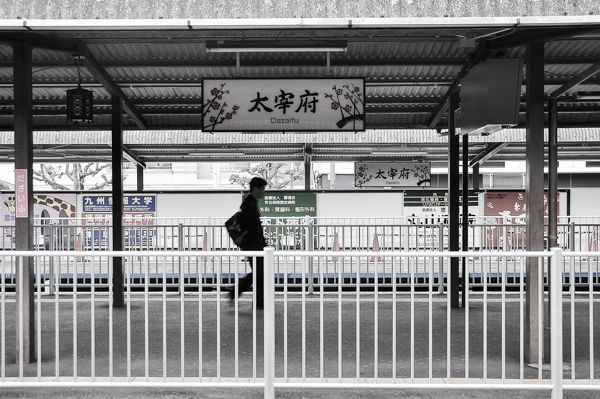 Dazaifu is accessible from Fukuoka by train. Since I had the JR Pass, I took the JR train instead of the more convenient route via the Nishitetsu line. Using the JR route required me to take a train to the JR Futsukaichi Station (about 15-25 minutes) and from there, hop onto a bus to go to the Nishitetsu Futsukaichi Station, where I connect to the Dazifu Station via the Nishitetsu Dazaifu Line. It was quite a bit of a bother.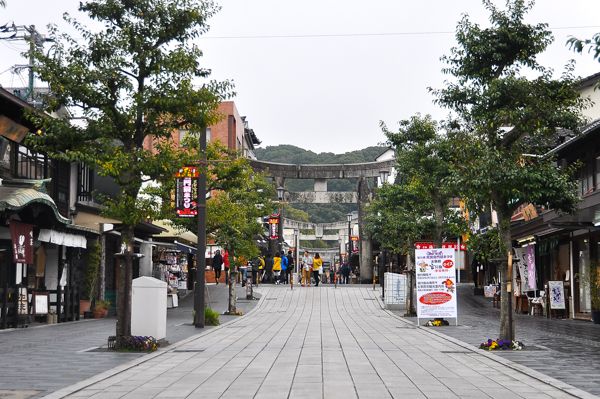 Immediately after I exited the train station, I stepped onto this shopping street, flanked on both sides by vendors selling traditional sweets such as umegaemochi, souvenirs and knick-knacks, clothes, cafes, soft serve ice-cream in old shops. This street leads to the Tenmangu Shrine.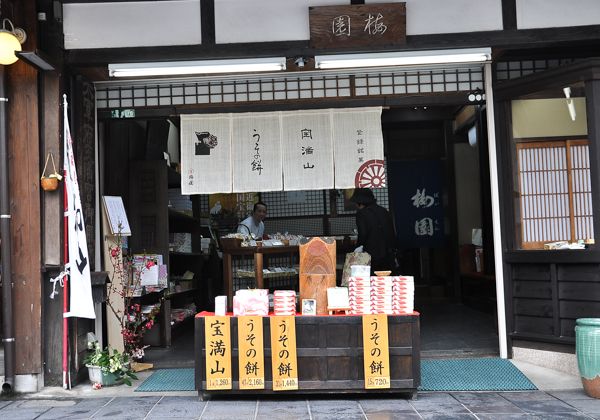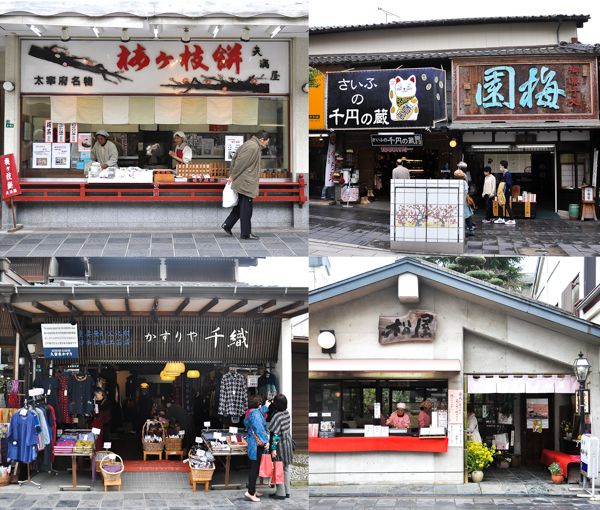 It is a lovely street to take a morning stroll, with an umegaemochi or ice-cream cone in your hand, popping into the shops to browse their wares. It was a good thing that I arrived early 'cos groups of tourists started to turn up somewhere between 10.30am and 11am, making strolling leisurely along the street impossible.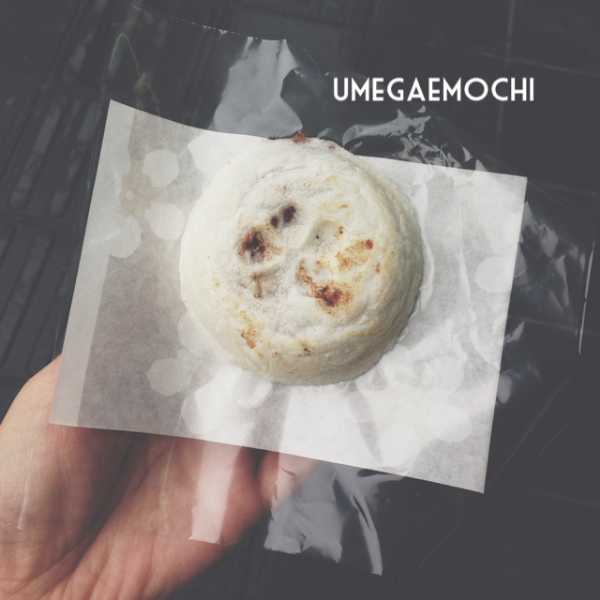 I bought an umegaemochi (梅ヶ枝餅) from one of several vendors selling this delicious traditional sweet along the street. It is grilled mochi filled with red bean paste. I should have eaten a second piece!
Ahhhh, I am so in love with this Starbucks. Can someone please build an equally nice one in Singapore?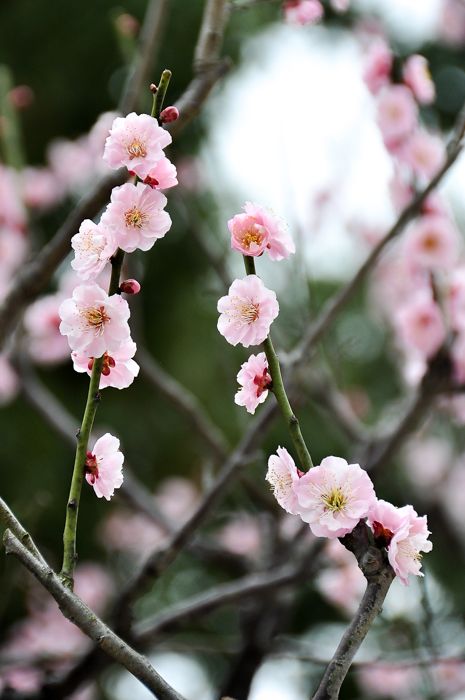 Ume. My first sighting of plum blossoms. I read on the Dazaifu-Tenmangu website that the grounds have approximately 6,000 plum trees of close to 200 varieties. WOW! I could stand under these plum trees for hours admiring the beautiful flowers.
Beautiful grounds leading to the shrine. This is the Taiko-bashi (Taiko Bridge) over the Shinjiike (Shinji Pond). I also read that the pond is shaped like the Japanese character for 'heart'. Pity I couldn't tell standing at ground level.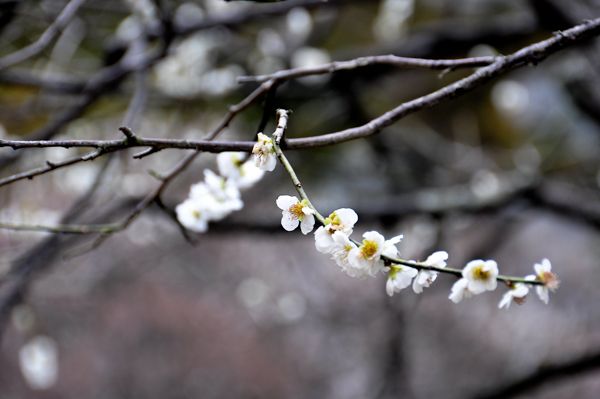 Rooted to the spot, straining my neck to photograph these blossoms, trying to capture the beauty of these flowers as best as I can.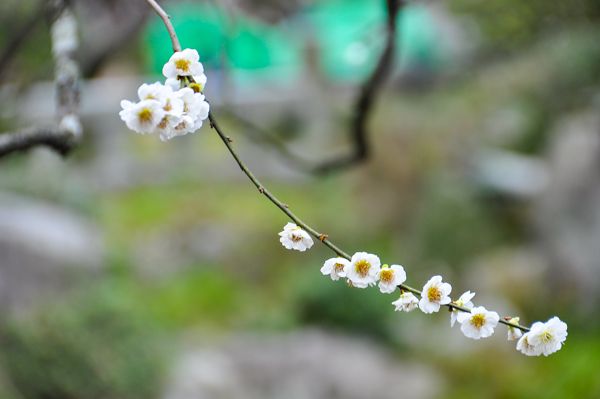 My favourite shot of the plum blossoms.
We often lament that Singaporeans lack creativity and artistry. Sometimes, I think that this is partly due to the fact that we do not have a seasonal climate to inspire us (and the larger factor being our stifling education system, small size and lack of natural resources that make us a pragmatic people with little inclination for artistic or creative pursuits). Every season brings with it a different sort of beauty and stimulates a variety of sensibilities in a person, making you want to try expressing the feelings of seeing beauty in one way or another. That's what I think.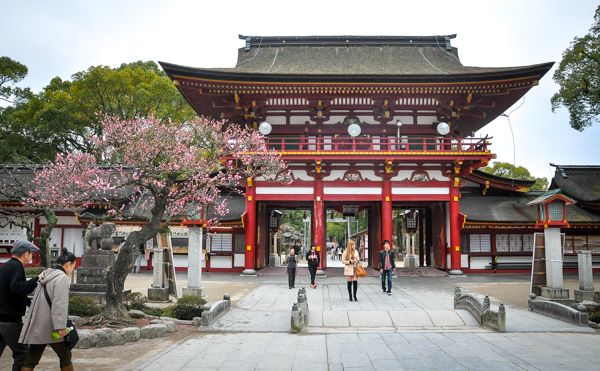 I read that the Tenmangu Shrine is built over the grave of Michizane Sugawara, a high-ranking government officer who was exiled from the capital city of Kyoto and banished to Dazaifu where he died in 903. He is venerated by the Japanese for his pure heart, and worshipped as a God.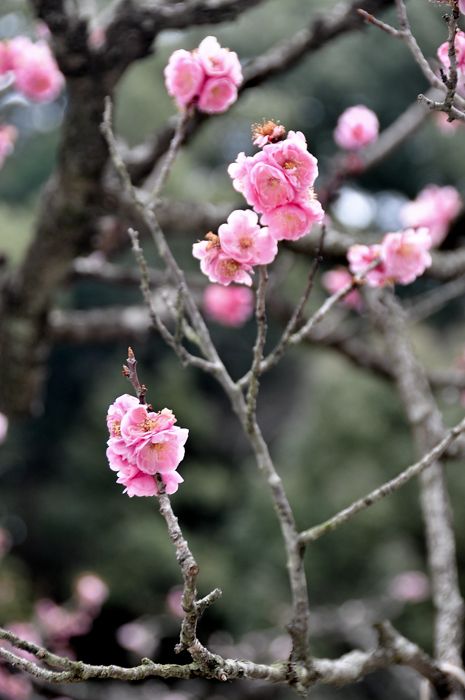 So pretty, in a delicate pink.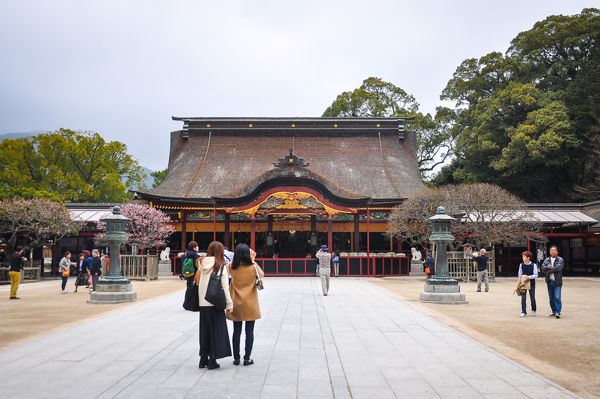 Honten – the main hall of the Shrine. Architecture from the Momoyama period. I read that the plum tree on the right side of the Honten is known as 'the flying plum tree'. Legend has it that the tree flew from Kyoto to Dazaifu to accompany Michizane into exile.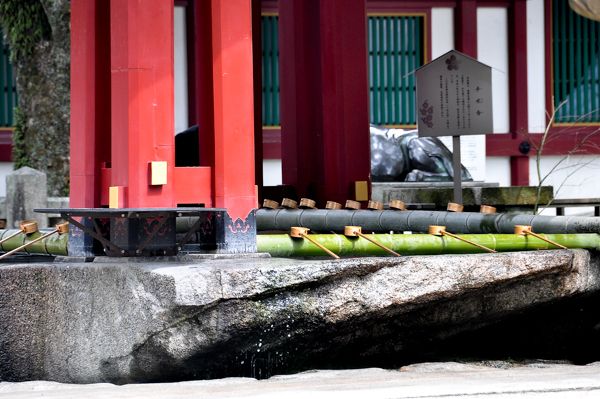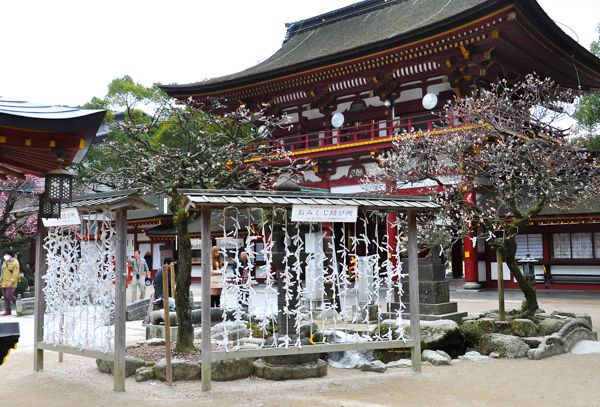 This shrine seems quite popular with the young.
"Gone through the roof."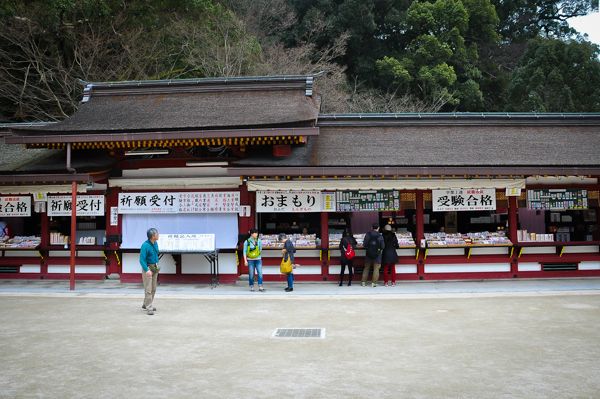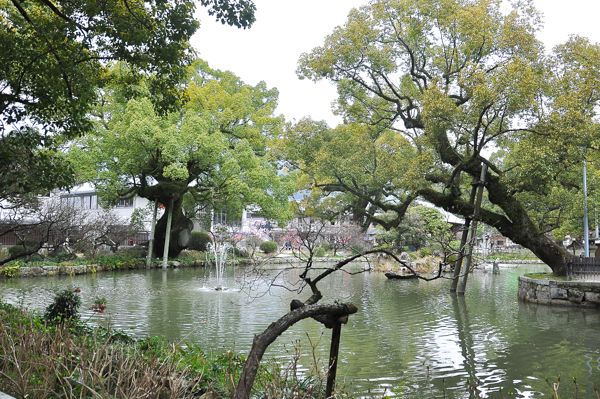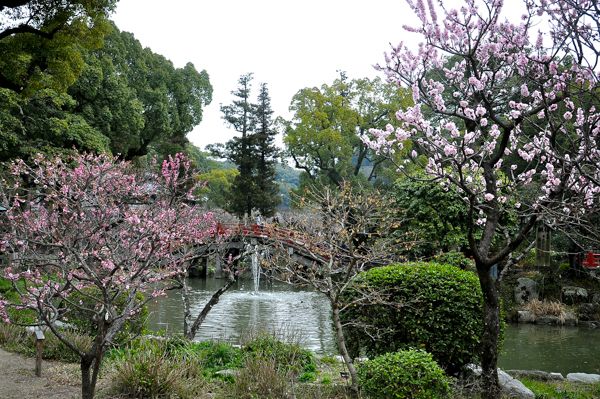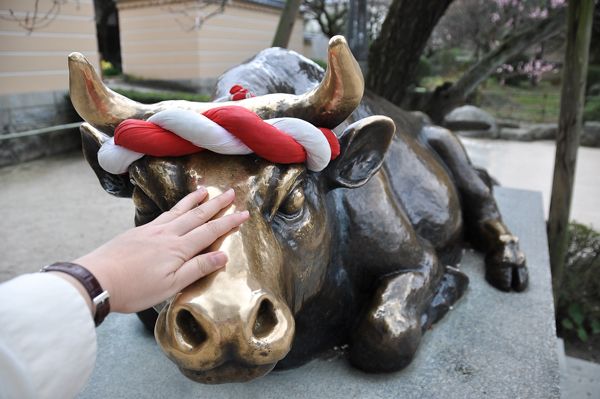 Ox statue of the ox that pulled the cart carrying Michizane's body when he died. Everyone who walked past it touched it reverently. So I did the same.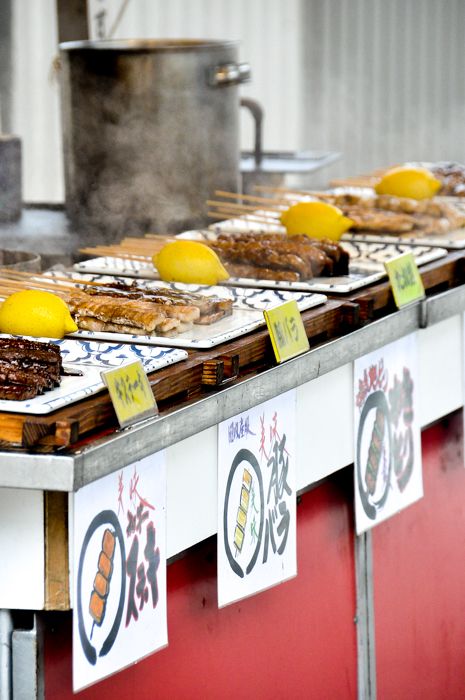 Even yakitori skewers sold at a pushcart are so beautifully displayed. They were so tempting but I was still stuffed from my earlier snacks of umegaemochi, Starbucks coffee and cake.
Resting my feet at this great spot for admiring admiring the plum trees and Taiko-bashi.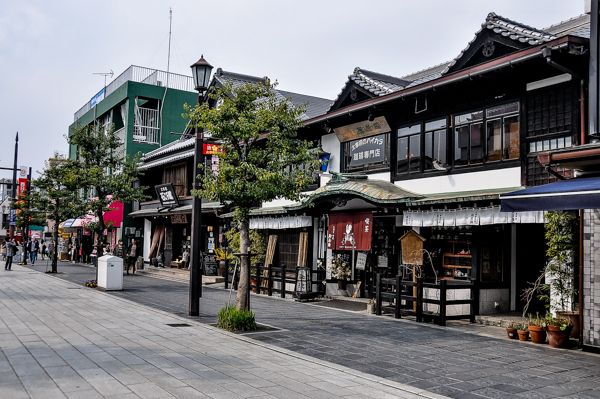 Goodbye Dazaifu. I will be back again! The Kyushu National Museum is also in Dazaiful and I thought about visiting it after seeing the Tenmangu Shrine. But somehow, I just did not feel like visiting a museum that day. Leaving it to the next time I visit this lovely town.
Fukuoka: Tenmangu Shrine In Dazaifu