The penultimate post of our holiday in Sri Lanka that is 3 months overdue!
The last stop in our holiday was Galle where we would stay 3 days and 2 nights at the Fortress Hotel. The 6-hour drive from Kandy to Galle was just too much for me. I was dying to haul my old bag of bones into the bathtub and soak myself in a hot bubbly bath till my skin resembles a wrinkled prune. We were looking forward to a complete R&R in the resort where we could chill out all day long. And a massage to work out all the kinks in my back and my arse.
Fortress Hotel is a 20-minute drive south of Galle town, at Koggala.
Fortress Hotel is stunning. We were given an ocean view room and this is the scenery that we woke up to in the morning. Though I get a bit nervous thinking about what happens if a tsunami turns up…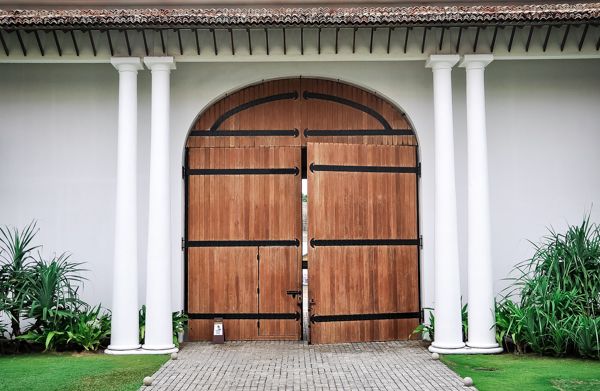 The hotel is built to resemble a fortress.  This huge wooden door does look a little like one of those seen in Game Of Thrones.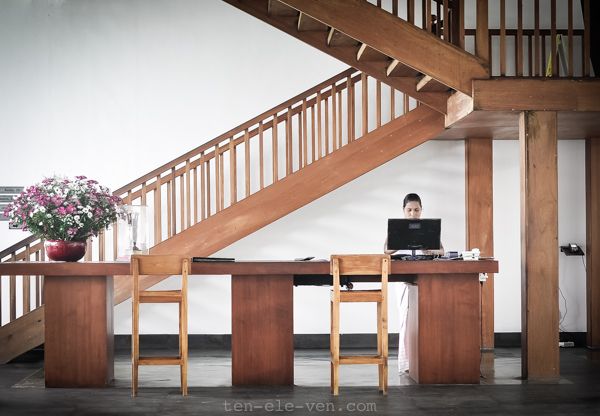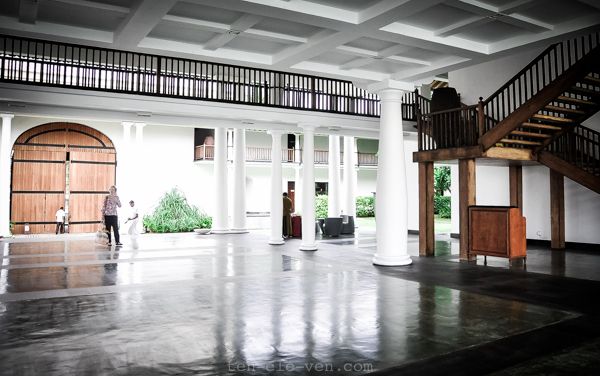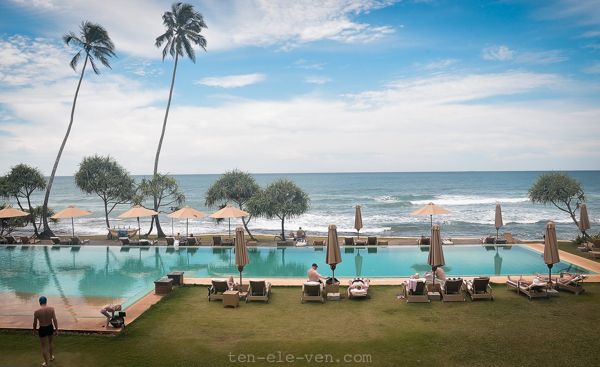 The infinity pool which we did not use.  I could never understand why people enjoy sunbathing next to the pool.  I'd rather sit in the bath-tub.
At sunset.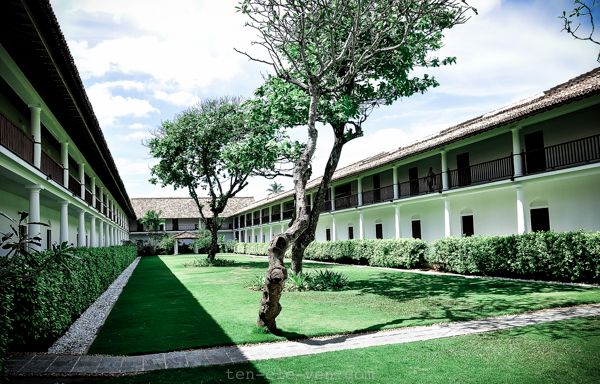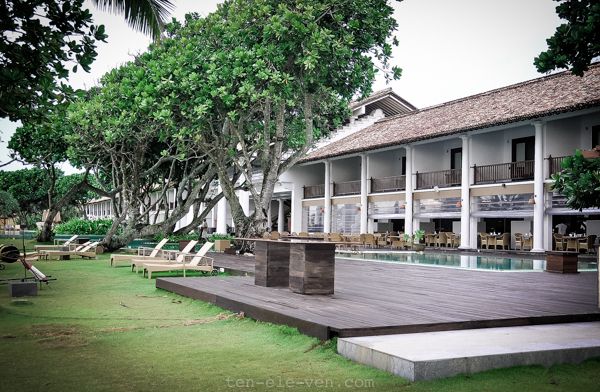 The area where the hotel makes pizzas.
I have no idea what was this fella doing then but he attracted quite a bit of attention with folks who had a camera hung around their neck.  A group of people were snapping away at him and he seemed oblivious to the fact that he was a photography subject against the sea and the morning sky as a backdrop.  A pretty good one, I must say.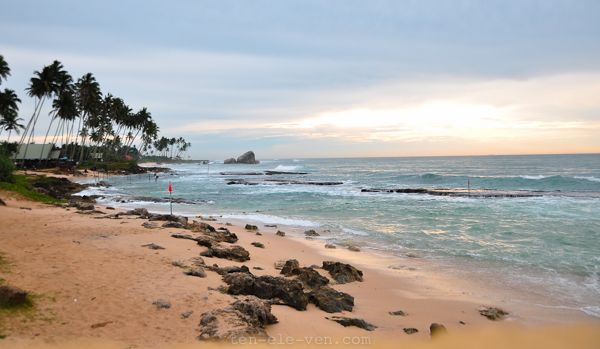 I wanted to explore this part of the beach but it was not accessible from the hotel.  There were a group of fishermen who were stick-fishing – sitting on sticks while fishing – and I wanted to take a closer look at them.  This is the traditional way of fishing for the fishermen living in that area.
This is our room on the second storey of the hotel.  I realised, after coming home, that I didn't take any photographs of the room…
Except for the bathroom.
xoxoxo
Sri Lanka: Fortress Hotel In Galle