Dosan Park is a lovely spot of nature in the midst of sprawling buildings and high-end shops in that part of Gangnam.
It is not a very big park, and takes probably less than 30 minutes to walk around it.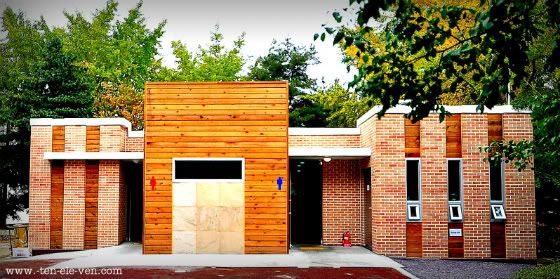 Seoul has got some architecturally-interesting public toilets in its parks. I wouldn't expect anyone to pay much attention to the design of their public privies but clearly, the Koreans think differently.
During the trip, I came across quite a number of funky public toilets and I am gonna put them up one by one. Whenever I came across one, I will get all excited, and start skipping around the building taking photos of it from various angles.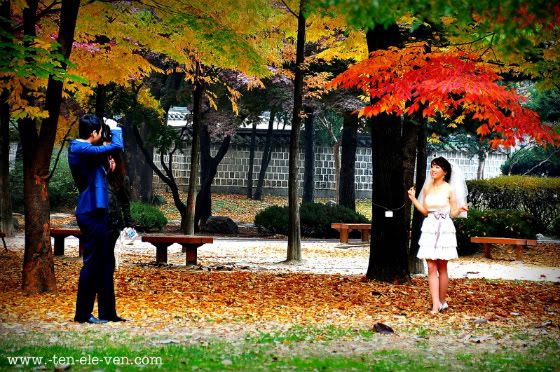 I couldn't be bothered with doing outdoor/indoor wedding photo shoots when I got married. Running around for an entire day in full make-up and a heavy gown wasn't really something I wanted to experience.
BUT.
Had I lived in a place with gorgeous foliage and cool weather, I might have thought differently about doing a wedding photo shoot.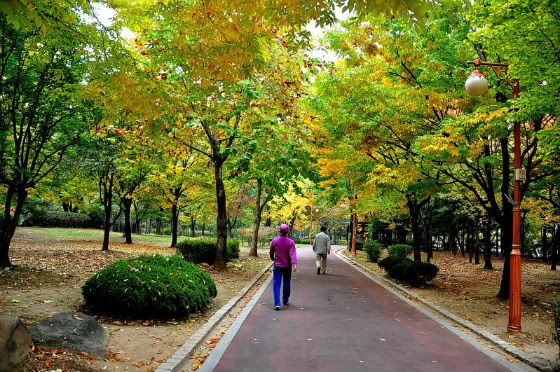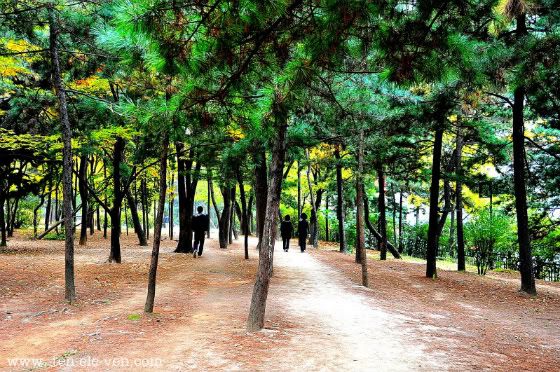 Dosan Park is a great place to hang out before or after a meal at Gorilla In The Park.