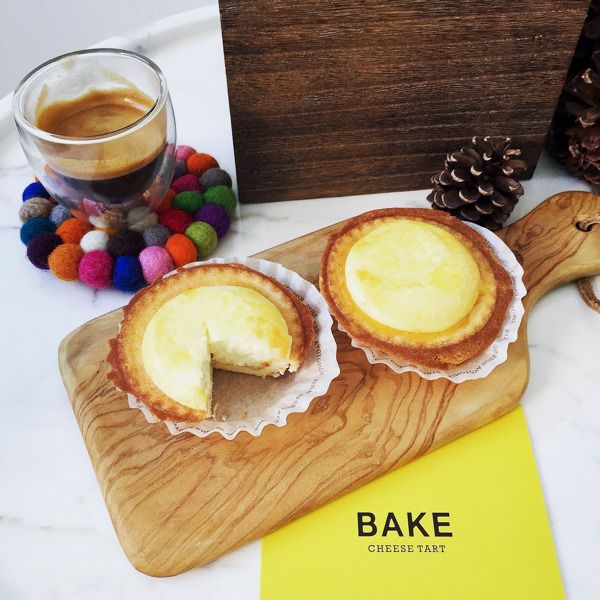 I don't usually queue up for food but I had some time to kill while waiting for a hair appointment, so I joined the queue that had formed outside BAKE about 15 minutes before the shop's opening hours.
These cheese tarts were quite tasty.  The crust was crispy and the cheese filling was moist, rich and runny.  But at a price of $3.50 each, I find them a little small (you could eat one in two big bites).  I prefer Pablo's cheese tarts for its larger size, better taste and texture of the cheese (firmer, less runny).
Having tried both Pablo and BAKE, the husband and I like our local old-school egg custard tarts better.  I love the ones with a wobbly egg custard and melt-in-your-mouth pastry crust from Tai Chong Kok Confectionary at Bukit Merah Lane (in one of the shophouses opposite the Alexandra Village Food Centre.
BAKE Hokkaido Cheese Tarts