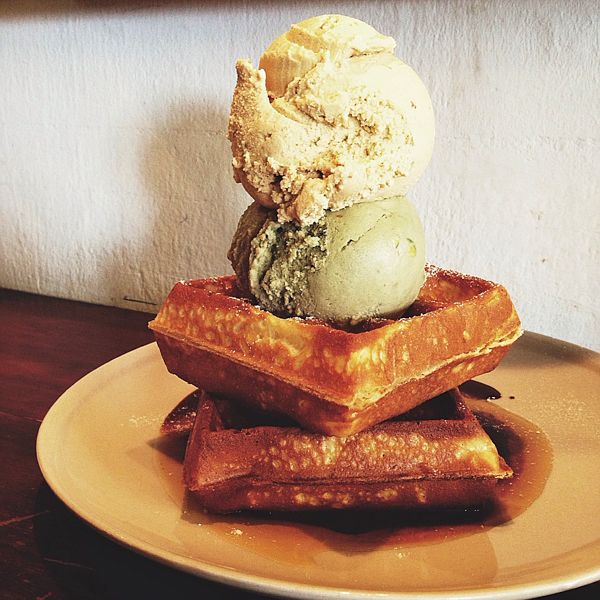 Pistachios are my favorite type of nuts. I am also crazy about pistachio ice cream, especially the one from Creamier. The flavour is so rich and yummy, I could eat a tub of it on my own. Their ice cream is great.
I also like eating the waffles made by Creamier. They have a good batter recipe. A plate of waffles topped with two generous scoops of ice cream – roasted pistachio and the other flavour would depend on who I am with – is enough to chase any blues away.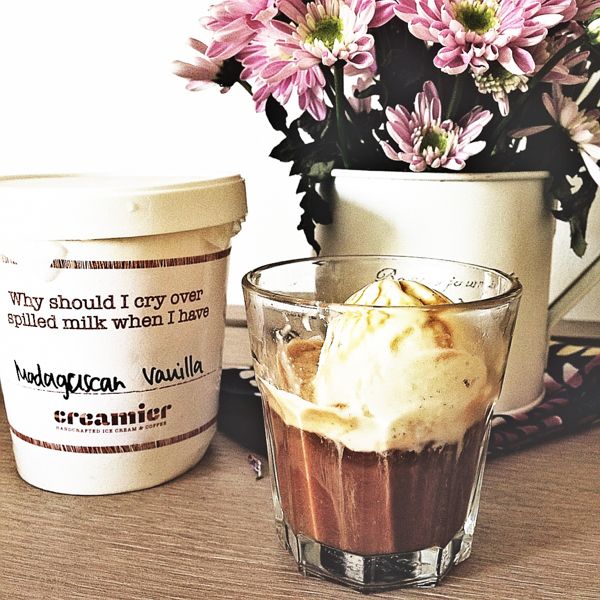 A couple of weekends ago, we had roasted pistachio and butterscotch almond at Creamier. Satiated from ice cream and waffles, I could not resist buying a tub of the popular Madagascar Vanilla flavour. I could make affogato with it. This is such a simple dessert to make at home: pour an expresso shot over several scoops of vanilla ice cream. For a boozy version, add bourbon or Frangelico. We had affogato at home several times in the last two weeks.
xoxoxoxo
Affogato With Ice Cream From Creamier