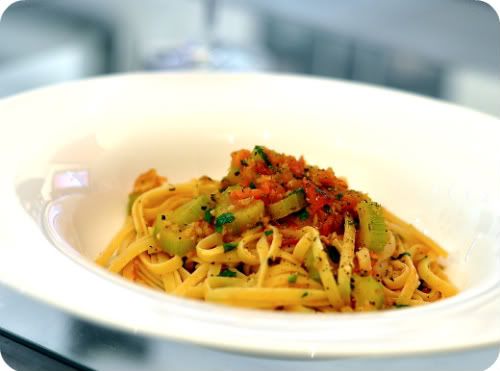 …..and the fridge has only tomatoes, celery and nothing else (not even eggs)….! 
Looking at the plate set before him, TBH mutters that he is reminded of cattle grazing in Bhutan, eating nothing but grass and hay.  (I am quite sure pasta isn't part of the cattle's diet.)
I am happy to go without meat once in a while.  And I like celery.