The last of the Sri Lanka posts. About my favorite place in Sri Lanka so far – Galle. THree months have passed since I was in Galle. Where did all the 3 months go? Work. Right.
We spent half a day wandering around some of the streets in town and along the beach at the edge of the town, taking photographs and chilling out. It was very quiet when we were there, which is something I like, being away from the hustle and bustle of city life, and having to deal with little human and vehicular traffic. I felt like I was in a completely different world.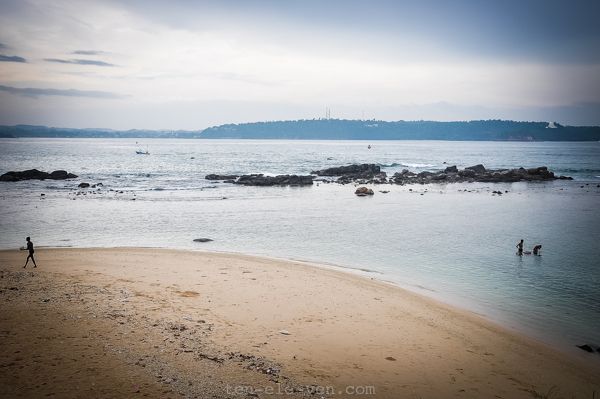 Beach at the edge of Galle town.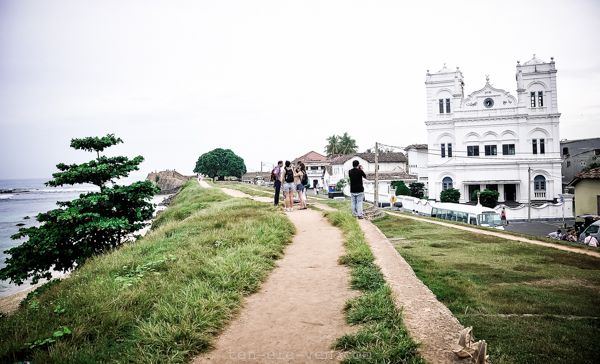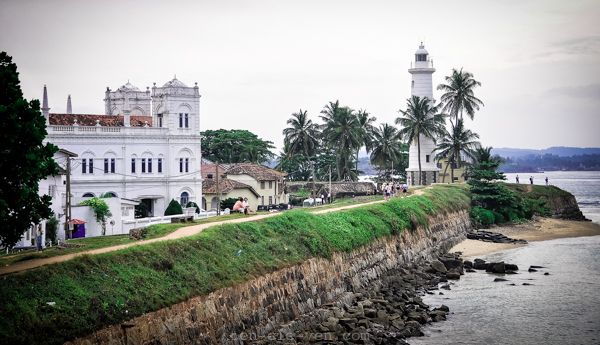 I find architecture interesting and I like taking photos of buildings and structures.  The inner streets of Galle are fairly narrow with many shops packed side-by-side – cafes, gem shops, boutiques, etc.   I had alot of fun strolling along the streets, people-watch and looking at the interesting mix of facades – some painted in bright colours like salmon pink and vermillion while others look like they have been abandoned given the streaks of graffiit seen on the exterior walls or have quirky embellishments on their doors and windows.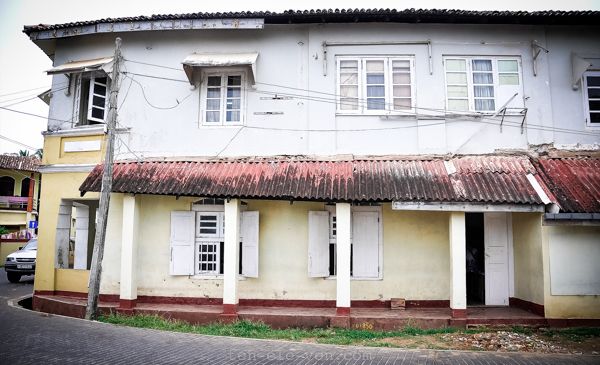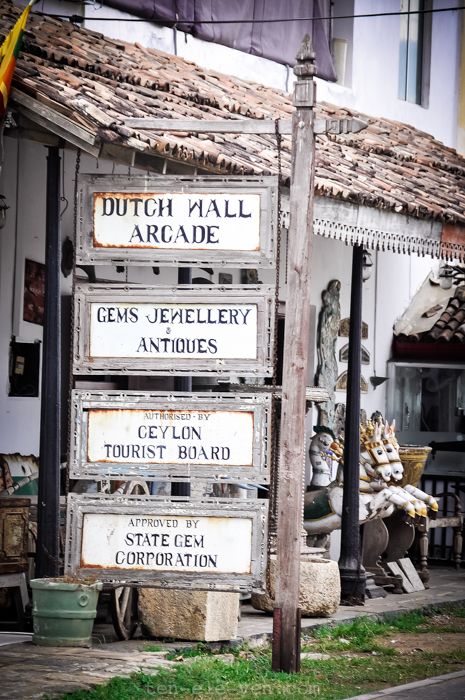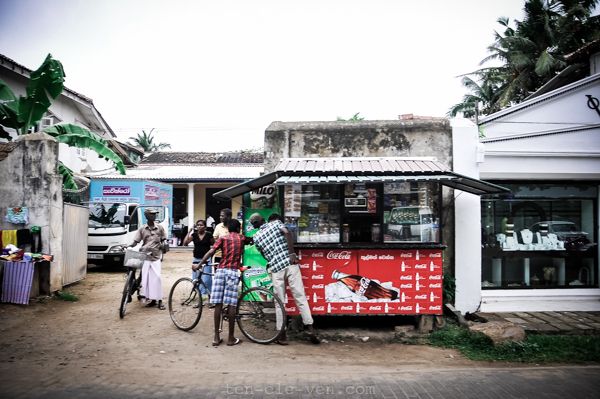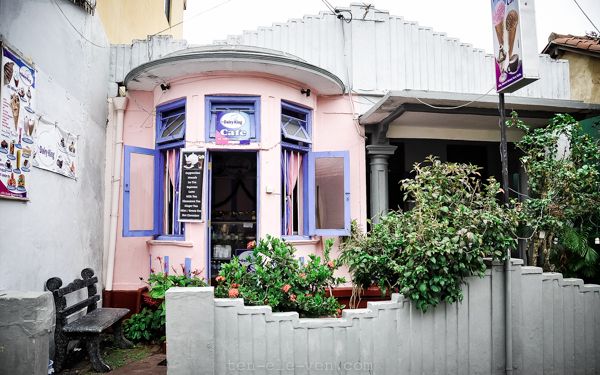 Everytime I walked past one of these black boards advertising Sri Lankan rice and curry, I am tempted to pop in and have a second lunch.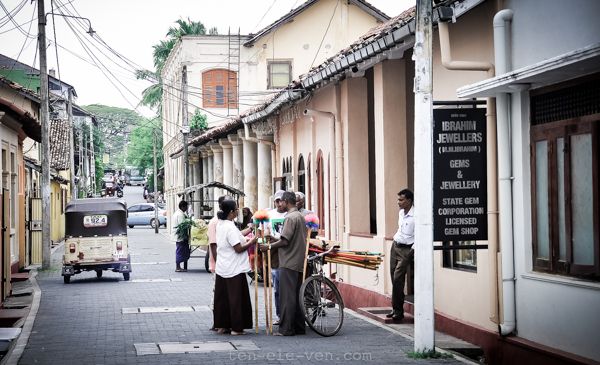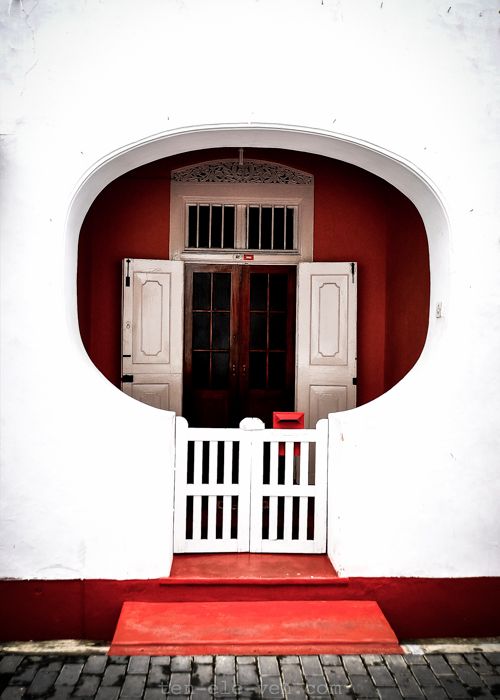 This is my favourite shop.  It has got such an interesting facade and I like the bright colours.  It didn't look like it was a retail shop. I took a quick peek into the windows and didn't see any activity.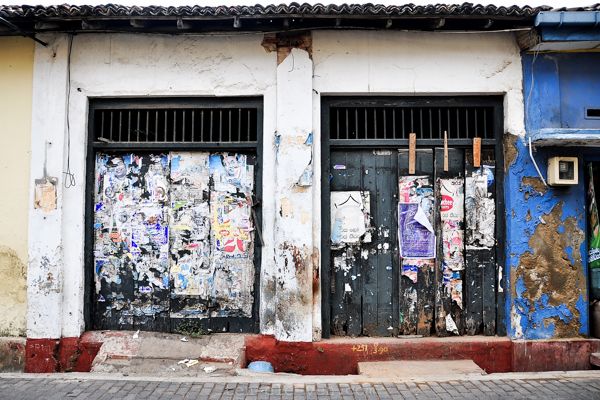 Interesting even though the doors are dirty and walls are peeling.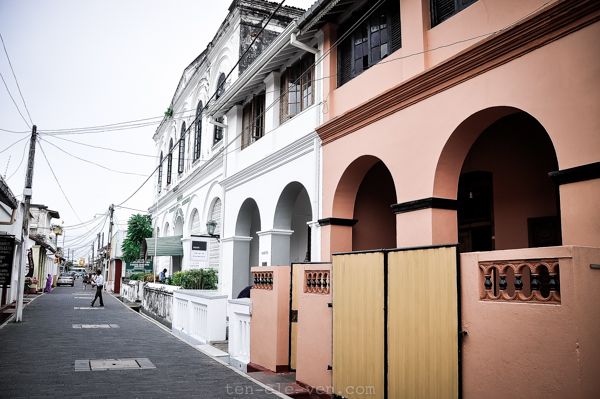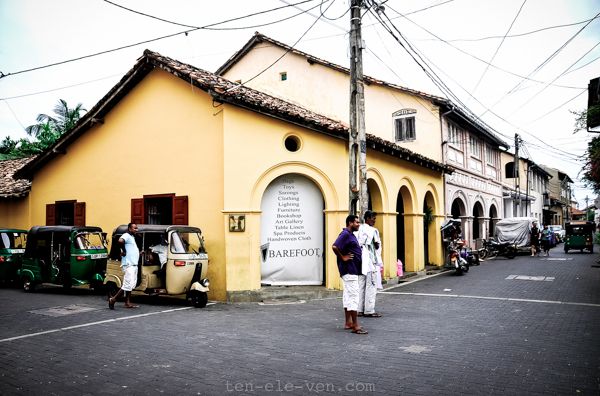 One of shops recommended in Lonely Planet which sells kitchen ware like table linen, bowls, and other household adornments such as lamps, vases, candles, etc. We dropped by but didn't pick up any buys.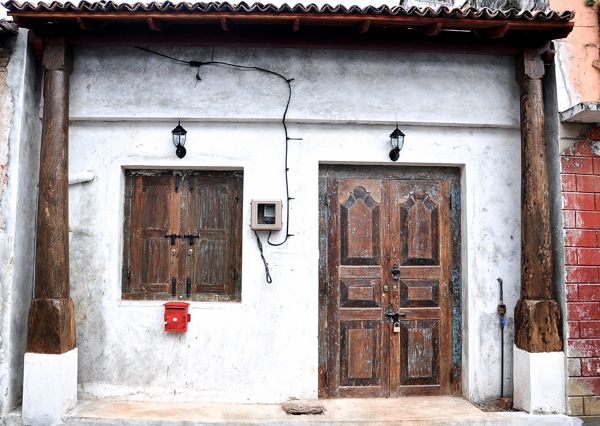 Lovely raw look.  And a cute red letterbox.
The Lion Flag next ot the 'Peace and Plenty' signage.  I hope the Sri Lankan government will bring  'peace and plenty' to war ravaged Sri Lanka for a long long time.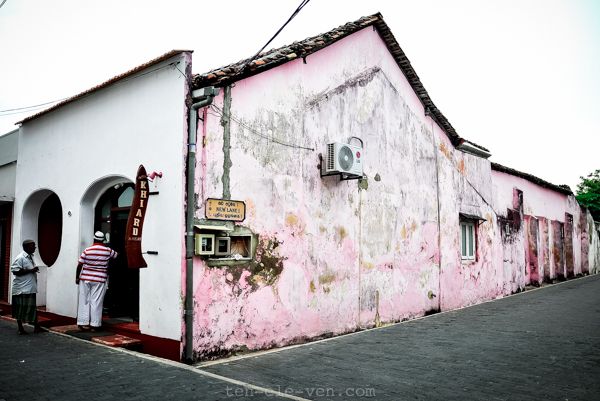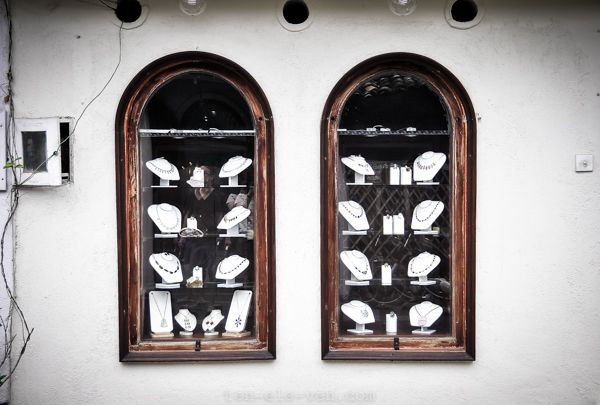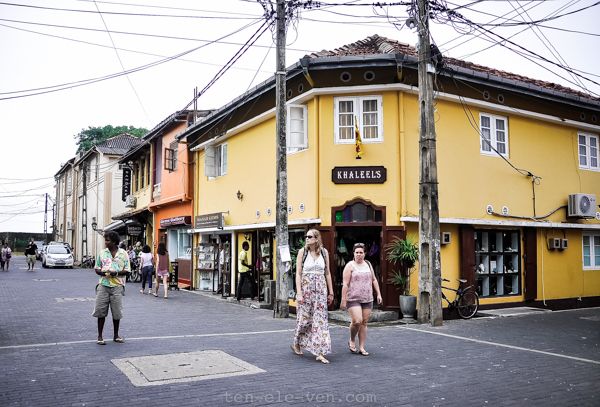 I love the gate! And the glass murals of tulips and the cat.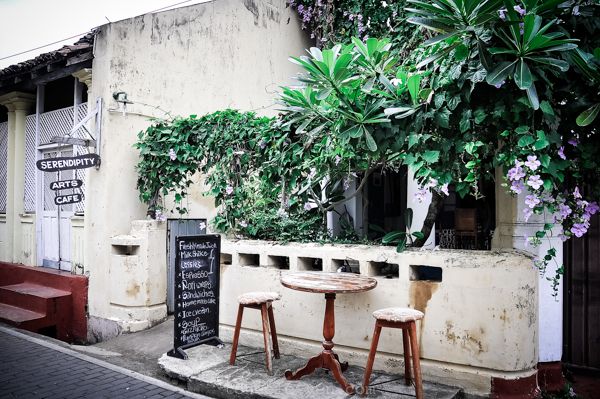 Serendipity Cafe, another Lonely Planet recommendation.  We didn't drop in for a drink or a meal and I wish we did.  I found this set-up very charming.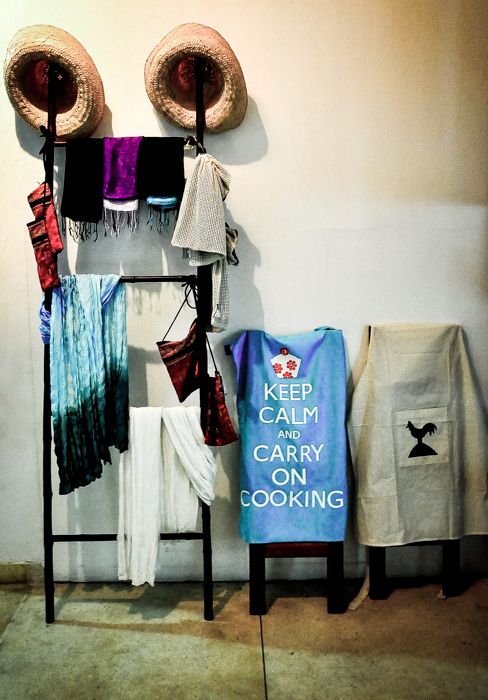 Keep calm and carry on cooking.  Spotted this printed on a dish cloth in Mama's Galle Fort cafe.  I bought it. 🙂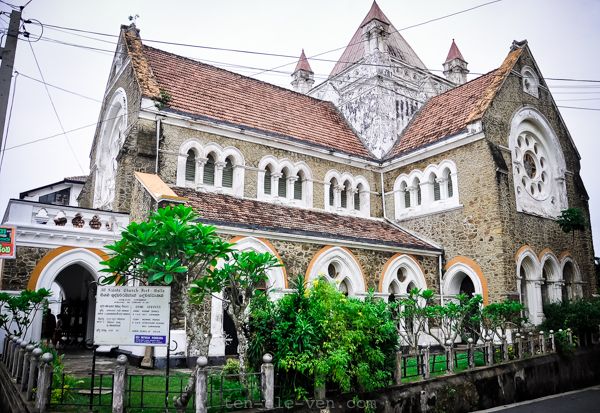 All Saints Church, an anglican church.
School girls hanging around outside the Dutch Reformed Church.  The other building in the right-hand side of the photo is the Amangalla Hotel.  We thought about staying there but kind of glad that we didn't.  It is right in front of a very busy street with many vehicles going pass it.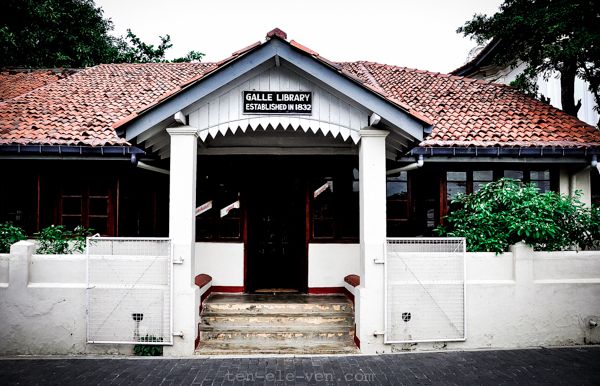 The Galle Library. We didn't get around to visiting the fort on foot, though we drove past it several times, 'cos we were so tired.
Sri Lanka: Walking Around Galle Town