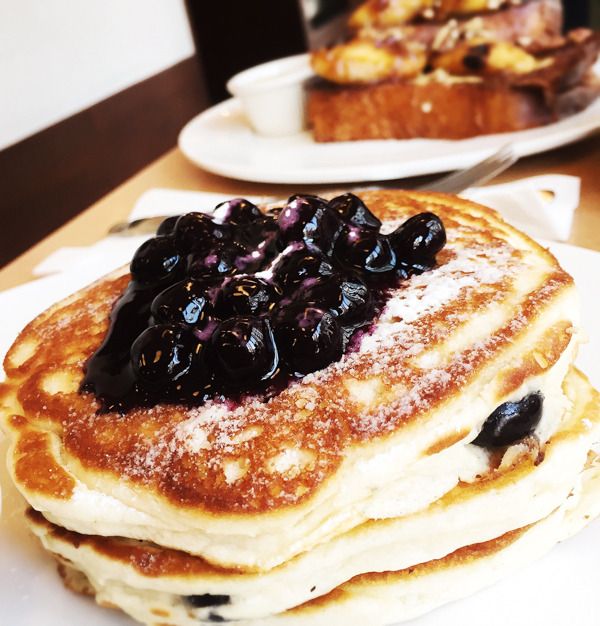 I am very fond of pancakes. My earliest memories of pancakes are the thin crepe-like ones that my maternal aunt used to make for tea. We ate them hot off the skillet, with lemon and sugar. I would roll my pancakes and eat them in two quick bites. They were my favorite tea-time snack.
These days, cafes offer thick fluffy pancakes that come with a variety of options – blueberry pancakes, caramelized banana pancakes, ricotta pancakes, red velvet pancakes, etc. Besides lemon-and-sugar pancakes, I also enjoy blueberry pancakes. Pity that I still cannot find a place in Singapore that serves good pancakes. (If you know of any, please let me know!) I remember that the pancakes at Relish were quite good, but I haven't been back in such a long time, I am not sure if they still serve it.
When I was planning for our meals in Tokyo, looking for a breakfast place that sells good pancakes was a priority. The Japanese love pancakes, and I read that the city has a number of popular pancake places. I considered going to Bills as I have always wanted to try its ricotta pancakes, but the queue is daunting. The other options were Sarabeth at Daikanyama, Cafe Kaila in Omotesando, or Clinton St in Aoyama.
In the end, we settled on Clinton St, which came from NY. We woke up bright and early, and got to the cafe by 8am. I would rather wake up early to avoid a queue, then to waste time in a queue. Clinton St., somewhere in the Aoyama neighborhood, is a brisk 10 min walk from the Omotesando subway station.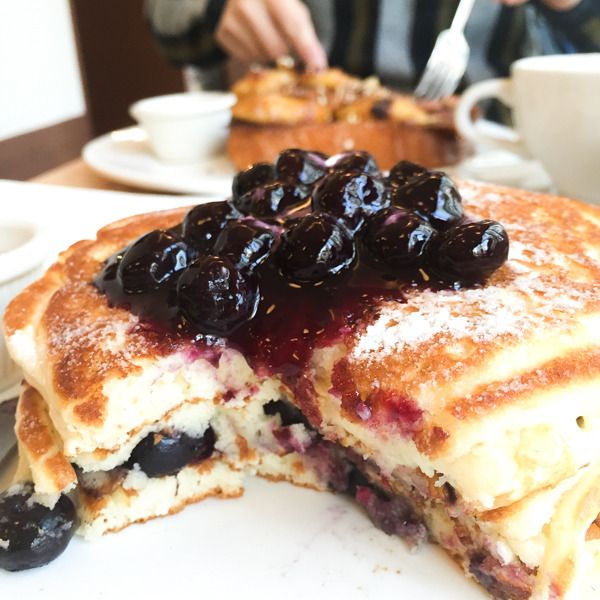 I took a cursory look at the menu, because I already knew what I wanted to order. Without a doubt, a stack of blueberry pancakes! They were so good – golden brown on the outside, fluffy and moist on the inside, with a generous helping of blueberry compote, and a side of maple syrup. The husband ordered French toast, which he said was good. My stack of pancakes were fabulous – the best that I have eaten in ages. My iPhone6 photos of the pancakes do them no justice at all.
Would I go back to Clinton St again? Definitely. Check out their menu here.
Clinton St Baking Company & Restaurant
5-17-1, Minami Aoyama, Minato-ku, Tokyo 107-0062
Nearest subway station: Omotesando Station
Tokyo: Blueberry Pancakes At Clinton St. Baking Company & Restaurant