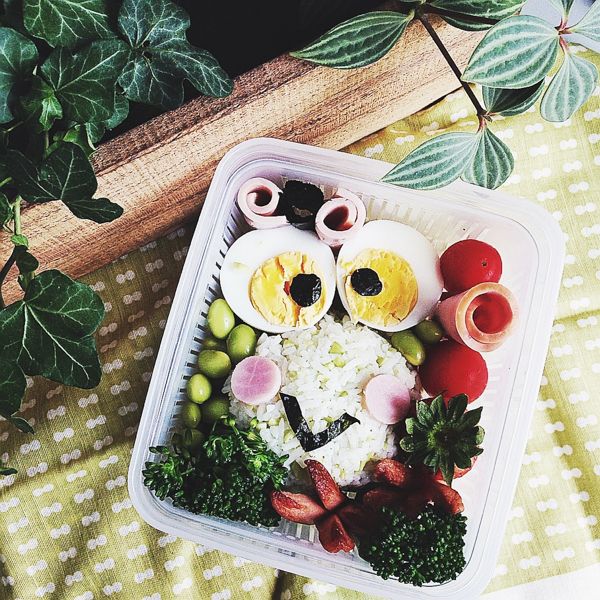 Last week, I made a Keroppi bento, just for the fun of it. That was my first kyraben and it had to be my favourite Sanrio character. Compared to my usual bentos, this kyaraben was slightly more complicated to make because there were several small components – eyes, mouths, cheeks – that I had to assemble.
For the Keroppi face, I boiled and mashed edamame to get the green coloring, mixed it with rice and rolled the rice into a ball. I used half-boiled eggs for the eyes, and cut out shapes from nori sheets to get the eyeballs and mouth. The rosy cheeks were made with tiny cut-outs from a slice of honey baked ham (using my piping tip as a cutter). The rest of the stuffing around the Keroppi were ingredients that I threw together from what I could find in my fridge – ham, sausages, broccolini and cherry tomatoes. It is important to pack all these ingredients tightly so that they do not move around in the box.
This was not too difficult to put together, and while it did not look as pretty as some of the ones that I see online, I had fun making it. I doubt I would make this again anytime soon.