Taking advantage of the relatively cool weather, we invited several close friends over for dinner on the second day of Chinese New Year. We wanted to try our friend's tezukuri tapasu (home-made tapas) or more accurately, pintxos, which he had learnt to make during his three-month internship at Martin Berasategui, a three Michelin-starred restaurant near San Sebastián in the Basque Country in the north of Spain. Pintxos are bite-sized Spanish basque tapas.
For appetizers, he put together three different types of tapas which we enjoyed with a Riesling.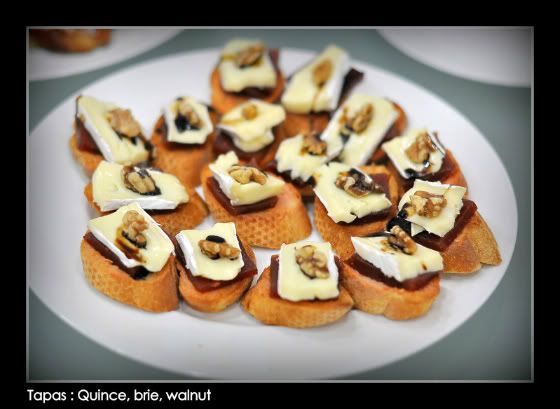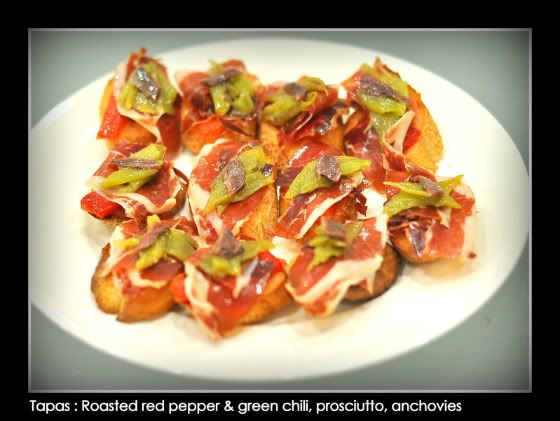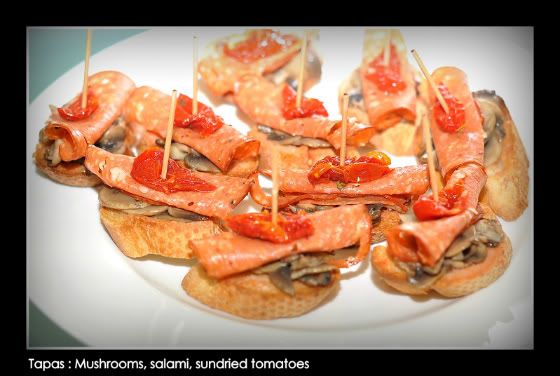 They were SOOOO GOOD, I am never gonna step into any tapas bar in Singapore.
After we satiated our bellies with tapas, we moved on to the main course which was shabu shabu! Five of us ate a kilo of kurobuta pork shabu shabu and drank sake…! The main course was relatively light and healthy – afterall, it was just thin slices of Japanese pork, vegetables and mushrooms.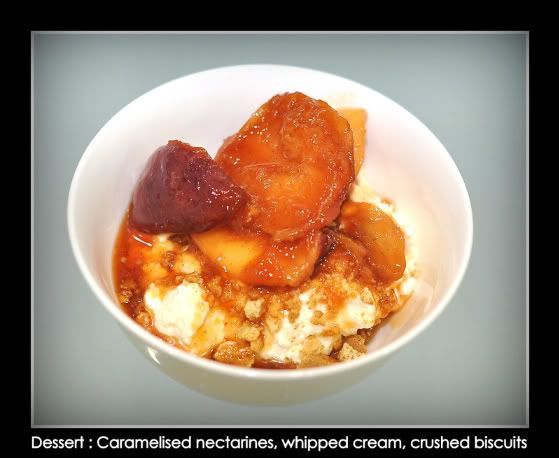 Dessert was a light concoction of stewed nectarines with whipped cream and crushed biscuits.
I bought the nectarines at Cold Storage on a whim because I thought we could have fresh fruit and whipped cream for dessert. I wish I had thought to buy a carton of mascarpone cheese, because we all agreed that dessert would have tasted alot better with it, instead of whipped cream.