Long time away from the blog again. I have just been feeling out of sorts the last couple of months, and spending a couple of days away in my favorite city did not seem to chase away the blues. I think I bought Grumpiness along with me on holiday.
Despite the bout of moodiness that did not seem to go away, I managed to avoid hiding in the hotel room all day, drinking bottles of makgeolli and banana milk. 'Cos that was what I was tempted to do. I met up with two friends in Seoul and took some head-shots for my charity project.
We went to Garosugil for dinner and wandered along the streets trying to find a bright spot to take some photos. We looked quite silly posing under street lamps and outside the shops along the streets. This black and white one turned out really well.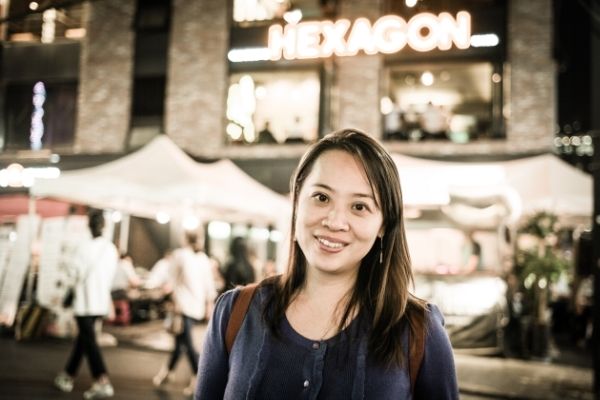 I like this post-processed photo too. I didn't like the harsh colors in the original photograph and decided to soften the colors with a Lightroom filter. I wished I had designed this blog to have a bigger space for larger photos.
Seoul: On The Streets Of Garosugil