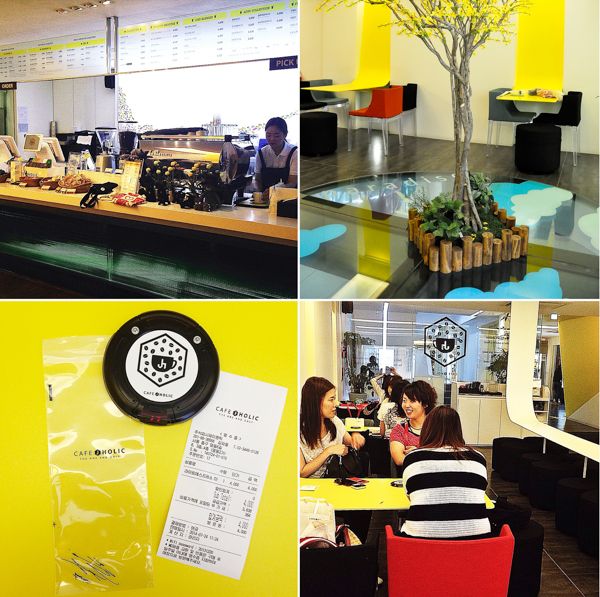 I was wandering around the shops in Myeongdong when I saw a bright lemon yellow signboard of a cafe called Jholic. The name of the cafe sounded like the one opened by Jaejoong of JYJ. So I popped into it to check it out. Yup, it is Jaejoong's cafe alright.
I was surprised to see that the cafe is a small one, and quite an ordinary one – there was nothing special or noteworthy about the cafe (besides the bright lemon yellow colored theme). I expected something more showy, or snazzy. It was occupied by mostly Japanese women, both young and middle-aged. Must be the Japanese fans of Jaejoong!

I ordered a coffee, and waited 30 minutes for it. The coffee was not bad, but a waiting time of 30 minutes…? Unacceptable.
Cafe Jholic
Address: 8 Myeongdong 6-gil, Jung-gu or 54-6 Myeongdong 2-ga, Jung-gu. Located above the Mag & Mag fashion store.
Hours: 11am to 10pm
Directions:
For directions, use the map below, or follow the directions on this blog.
Seoul: Jaejoong's Cafe Jholic In Myeongdong