I read about Bae Yong Joon's celebrity restaurant in Seoul, and decided to check it out. Gorilla In the Kitchen is located in Dosan Park, a memorial park for independence activist known as An Chang-ho, which is in the Gangnam area.
Who knows…? I might run into some Korean celebrities. 🙁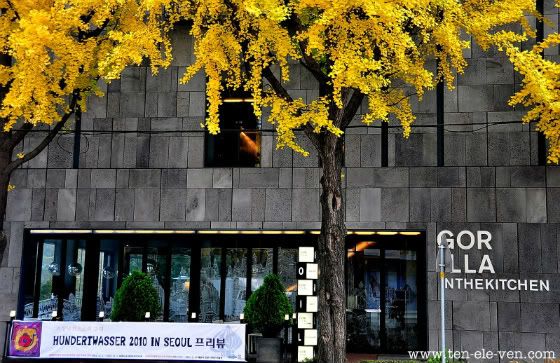 I spent one afternoon by myself, chilling out in the restaurant over a cup of coffee and my iPad. It is located in pretty surroundings, in a modern cement-and-glass structure. I liked the classy interior decor, and service was quite good. It was my husband's type of place, so I brought to the restaurant for brunch during the weekend when he was in Seoul.
Sure enough, he liked it.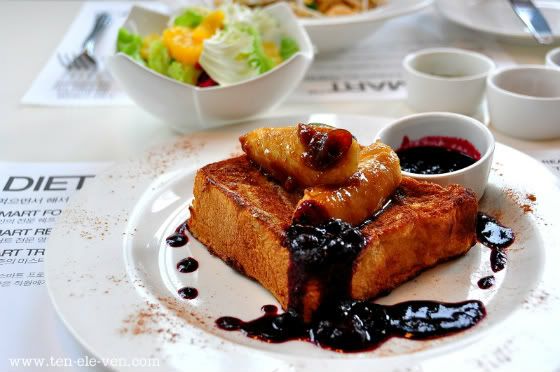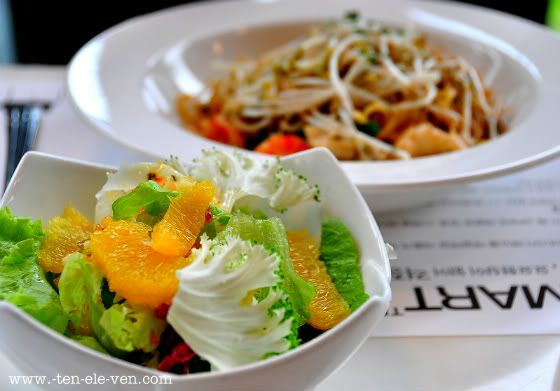 How was the food? It was alright. I would like to visit the restaurant again on my next trip to Seoul, if time permits.
After brunch, we took a walk around the beautiful Dosan Park, located next to the restaurant.
Seoul: Gorilla In The Kitchen