My usual coffee-hunting trail led me to Itaewon this time. I have not been to this part of the city before, brimming with restaurants serving foreign food. If you crave for Turkish food like kebabs, or Mexican food like nachos, or Indian tandoori chicken, you just have to walk down Itaewon and you will be sure to find something to your liking.
On my way to the War Memorial Museum in the vicinity at Yongsan, I dropped by ChansBros for coffee. The cafe has been on my radar for a while. It is a simple, no-frills place that serves very good coffee.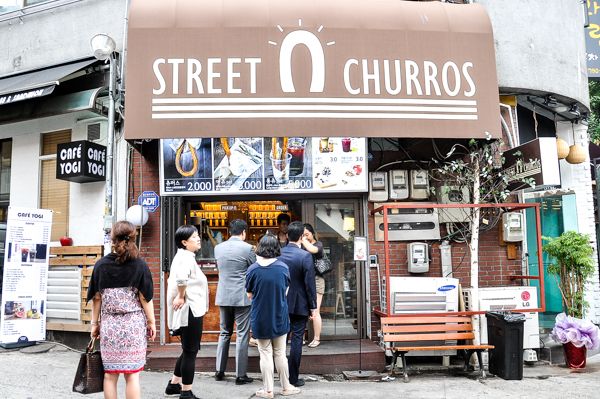 As I was sipping my coffee and watching the world go by, I saw a queue slowly gather at this shop selling churros, through the window of ChansBros. I love churros but would not have time to visit my favorite churros shop on this trip. After I was done with my coffee, I joined the queue at Street Churros. They had limited options – plain churros, churros with a chocolate dip, or churros with a dip (chocolate, I imagine) and a drink. I went for the plain option.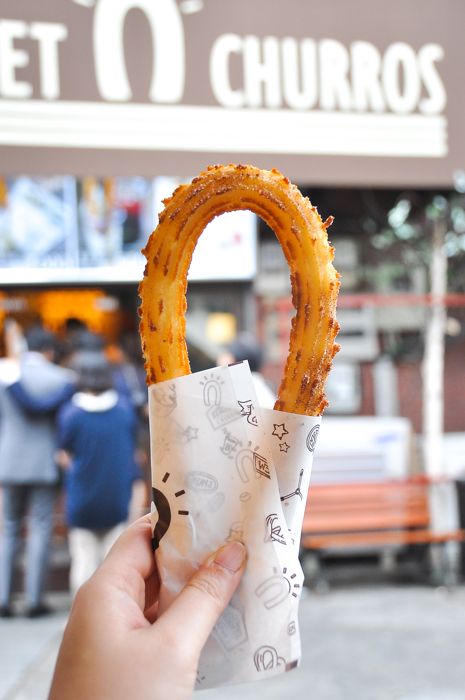 I thought that is a very generous portion for KRW2,000. And very delicious too. Crispy on the outside and moist-doughy on the inside. Just the way I like my churros. If I were to buy this and a takeaway coffee, it would be akin to eating our local fried dough fritters dipped in coffee.
ChansBros Coffee + Street Churros
Address: 561 Itaewon-dong Yongsan-gu
Directions: Exit #2 from Noksapyeong Station, go straight and cross under the street, exit to the right side. You'll see the cafe next to a motorcycle shop. Street Churros is across a little alley from ChansBros. You cannot miss it.
Seoul: ChansBros Coffee & Street Churros In Itaewon