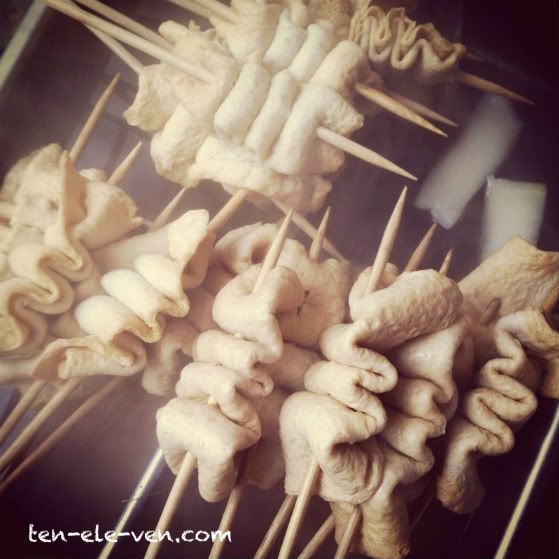 Odeng, or fishcake, is one of my favourite street food in Korea.
I love eating a stick of odeng while standing at a hawker stand on the streets, followed by sipping a piping hot cup of umami odeng soup. In most places, a stick of odeng costs only KRW1,000.
Hoards of people crowding around a street hawker stand in Singapore, tucking into delicious and cheap street food is a scene that we do not see in Singapore.