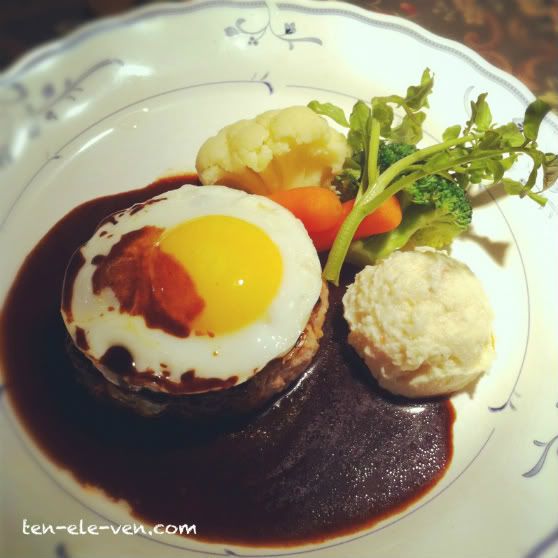 I love hamburger steaks. The presentation of my plate of hamburger steak at Ma Maison is pretty.
The first time I ate one was during a trip to Tokyo more than 10 years ago. My friend who loves hamburger steak insisted that I order one, but refused to tell me what it was all about. This crazy friend of mine eats her hamburger steak with a side order of rice.
I cannot remember what I was expecting of a 'hamburger steak' but it definitely was not a naked beef patty drenched in a brown sauce. It looked nothing like a steak, and if it was a 'hamburger', where were the buns…?!
Peekture: Hamburger Steak At Ma Maison