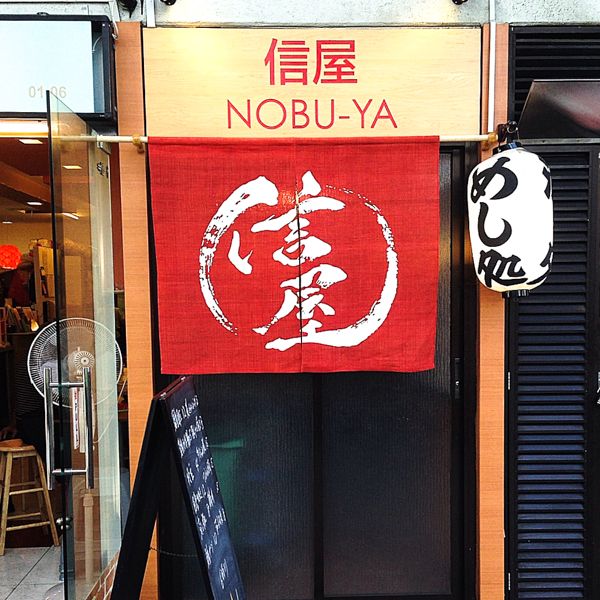 I ate at Nobuya, this small-ish izakaya in Fortune Centre at Middle Road, twice in two consecutive weeks.  Okay, it is not THAT small, if you compare it to some of the cramped, tiny ones in Tokyo.  Nobuya can fit about 8 to 10 people around an L-shaped counter and probably another 15 people at several tables.
I like the place.  It has a casual, easy-going and comfortable atmosphere, great for a night out with one or two friends without burning a hole in your pocket.  Like how an izakaya should be.  While dining there, I noticed that Nobuya has a rather different style of taking reservations, compared to other restaurants and eateries in Singapore. I hear them ask customers who make reservations over the phone, or walk-in customers, whether they intend to order drinks.  If the answer is negative, the customer is likely to be turned away.
Their business approach sounds slightly callous; but if you see it from their perspective, the approach makes business sense.  An izakaya is usually a small drinking place that opens for business only at night. It has to maximize its revenues with limited seating space and shorter opening hours.  Places like that usually make their money from selling alcohol, so you cannot really fault them for being selective about customers.   I like their approach. 🙂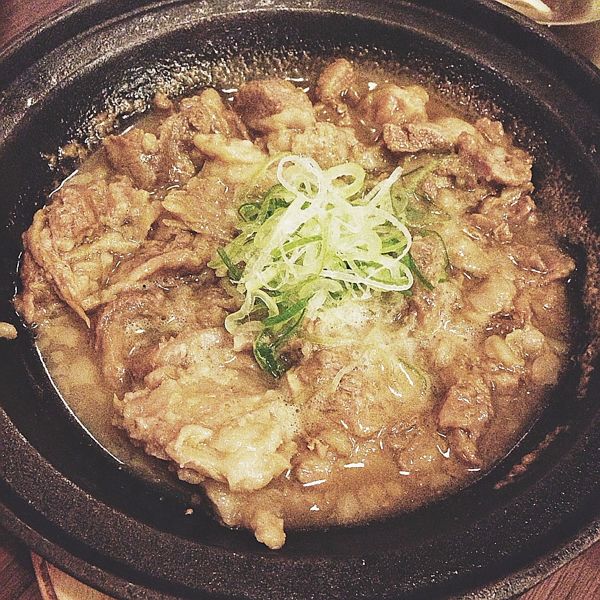 Gyu suji nikomi: braised beef tendons.  This is, by far, my favourite dish at Nobuya and deserves to be in a photo on its own.  The beef tendons, cooked in a flavorful miso broth, were incredibly tender and chewy.  I was terribly disappointed that they did not have the nikomi on my second visit.   Now, this photo makes me want to lick the screen of my notebook.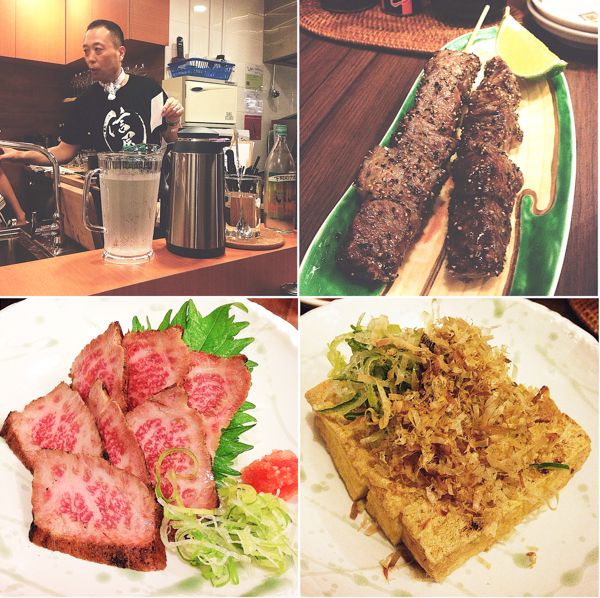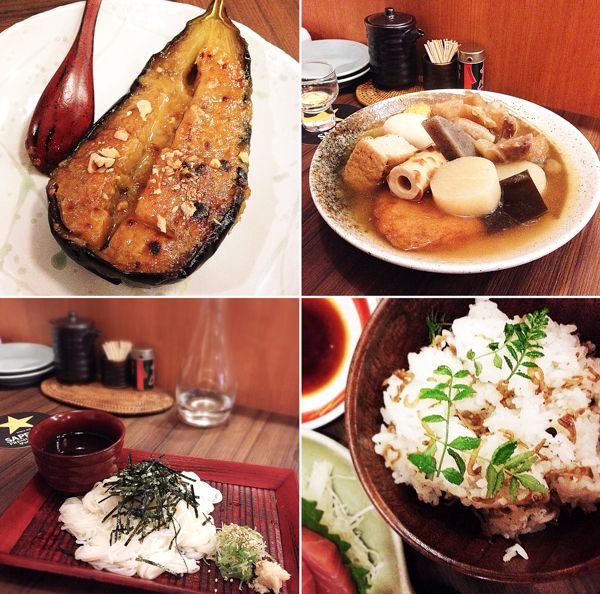 Some other items which we enjoyed very much.  Unctuous Miyazaki beef skewers.  Miyazaki beef tataki.  Deep -fried beancurd (which my tofu-mad husband enjoyed more than I did).
Nasu dengaku topped with crushed nuts.  Soft, tender and very tasty.  A giant plate of oden that came with generous portions of ingredients and a robust dashi broth flavoured with mustard.  Cold, chewy somen that was cooked to perfection, and very refreshing.  A bowl of anchovy and sansho pepper gohan that looks deceptively plain and simple, but contains wonderful flavors.
We also tried Nobuya's sashimi – swordfish, flounder, tuna.  Not so good.  I would not recommend ordering the sashimi, particularly if you have eaten high quality sashimi. The maitake tempura was not a dish that I enjoyed 'cos the batter was too heavy and a tad too oily.   (Tenmasa has spoilt my taste for tempura!)
I like fish guts, so I ordered the chanja.  Very yummy and is a great accompaniment for sake.   We also tried the katsuo tataki (I forgot to take a photo of it) which was good, if you enjoy strong smelling fish.
What is not in the photos above is the sake that we ordered to eat with the food – mostly carafes of Kikuhime and Nobu.  Nobuya is one of my favorite food haunts now.
Nobuya
190 Middle Rd, #01-05
Fortune Centre Singapore 188979
Tel No: 6338 3450
Tue-Sun: 6-11pm
Nobuya, An Izakaya At Fortune Centre