On the way to the Sheraton Hotel for a drink, we passed by the Hotel Continental Saigon and I was immediately attracted to the hotel's changing lights.
It was quite tough taking these pictures of without a tripod and I am glad that they didn't all turn out blurry.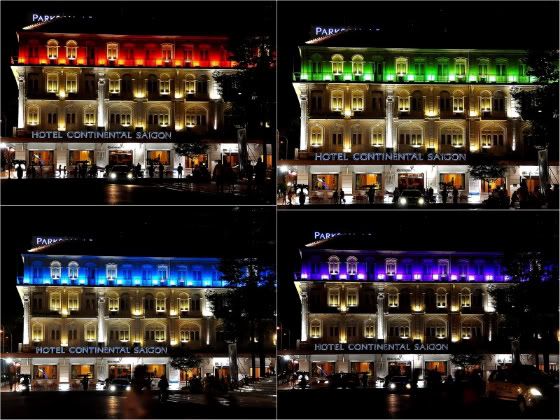 I love the facade of this building, the iconic signage and the wide boulevard in front of it, especially at night, when the entire area looks rather romantic and all. Is this how it Paris looks like at night?
I could have stood at the boulevard all night watching the lights change colour. If I get a chance to go to Saigon again, I would really like to stay a night or two in this grand old dame.
We went up to the rooftop of the Sheraton Hotel to enjoy the nightlights of Saigon.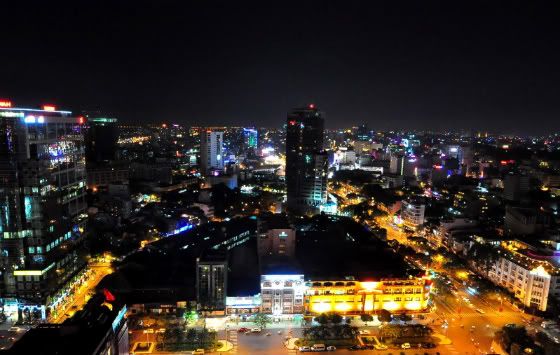 We were treated to a gorgeous view of Saigon from the rooftop but unfortunately, the bar proved to be rather incompetent in mixing cocktails.
We all placed orders for a round of mojitos and were promptly served terribly watered down versions that they cannot be called mojitos but 'mock-jitos'. Too stingy on the rum for the drink to qualify as a cocktail.
There was no time to waste and we adjourned to the Park Hyatt where we enjoyed several rounds of a good, stiff mojito. Dark rum mojito served with a sugarcane stirrer.