Every time I mention my favourite Nam Kee chicken rice shop at Upper Thomson Road to people, they always confuse it with Wee Nam Kee chicken rice (located at United Square now). They are N-O-T the same.
For as long as I can remember, I have been eating at Nam Kee chicken rice eversince I was a young child. According to my maternal grandparents who brought me up, I started going to Nam Kee when I was only a baby (and I am close to 40 now). Given the rate at which old buildings and landmarks are being demolished in Singapore to make way for the new, Nam Kee chicken rice is one of those precious few childhood memories of mine that are still around, as how I remember it to be. For how long? I have no idea.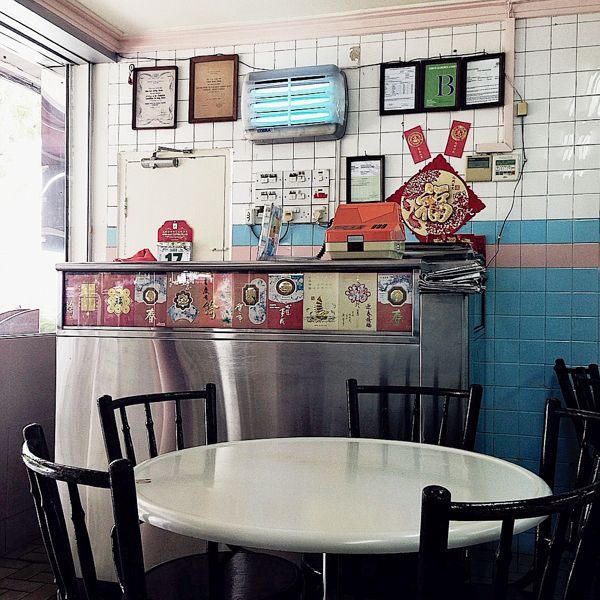 The interior of Nam Kee hasn't changed at all, for as long as I can remember. The same marble-top tables, laminated plastic booths, mosaic tiled walls. I just love this charming old-world place, which is air-conditioned (an important piece of information given our weather). It is run by a Hainanese family, the same faces that I have been seeing since I was child, faces that have aged just as I have.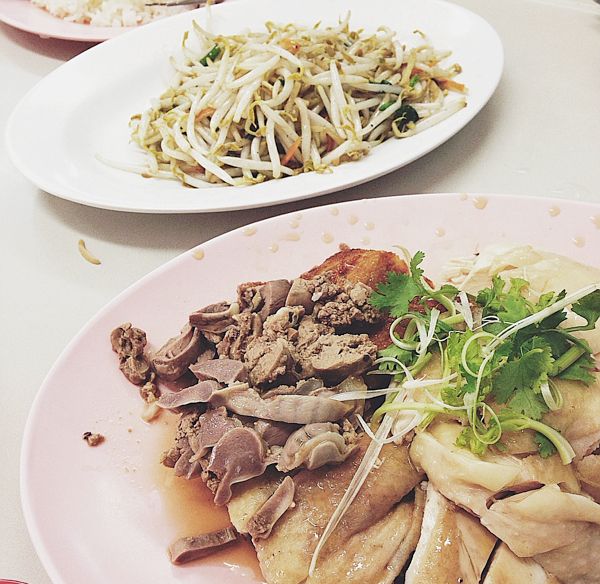 If anyone were to ask me where they can eat good Hainanese chicken rice, Nam Kee is definitely the place that I would recommend. How do their chicken and chicken rice compare with the famous places like Tian Tian or Wee Nam Kee? To me, it is incomparable. Because eating at Nam Kee is akin to eating chicken rice cooked by my grandmother and mother. Maybe the chicken rice is nowhere as fragrant and tasty as Wee Nam Kee's or Tian Tian's, but it is the way I like it to be.
I always order half a steamed-chicken, a plate of stir-fried vegetables and the dough fritters stuffed with sotong (highly recommended). The chicken soup that comes with the chicken rice is so yummy, I usually drink two bowls by myself. And while you are at it, order a cup of thick, bitter Hainanese coffee to end off your meal.
If local coffee is not down your alley, pop by One Man Coffee for a cup of Australian brew just a few doors.
Nam Kee Chicken Rice
201 Upper Thomson Road
Tel: 6253 4502
Closed on Tuesdays ( I think!)
Nam Kee Hainanese Chicken Rice At Upper Thomson Road