Despite feeling lethargic during the weekends (all I want to do is to lie down on the sofa with a glass of wine), I managed to find some time to crochet a new purse, in July 4th colors of white, blue and red.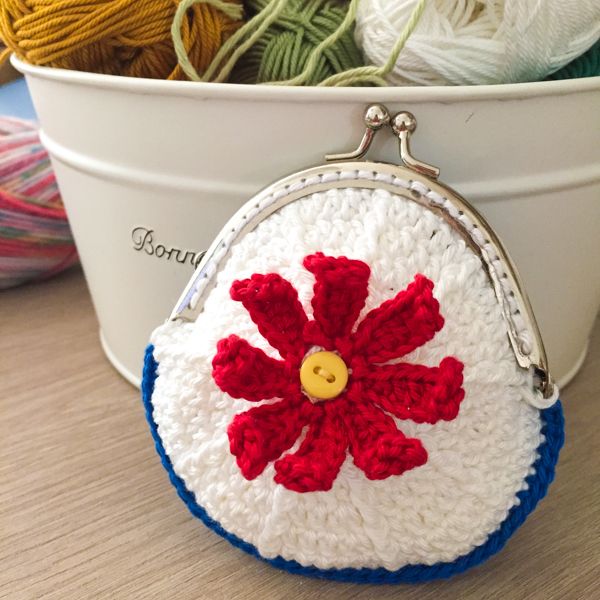 I learnt how to sew a simple daisy from one of my Applemint crochet books. And sewed a pearl bead onto the blue part of the purse.
Fairly simple design. I just didn't have the energy to do more.
Crocheting: Daisy Vintage Purses