My second cushion cover. It is much smaller that the first one because I ran out of patience to crochet more granny squares needed for a bigger-sized cushion cover. I have always liked the African flower pattern and have been itching to make something with it.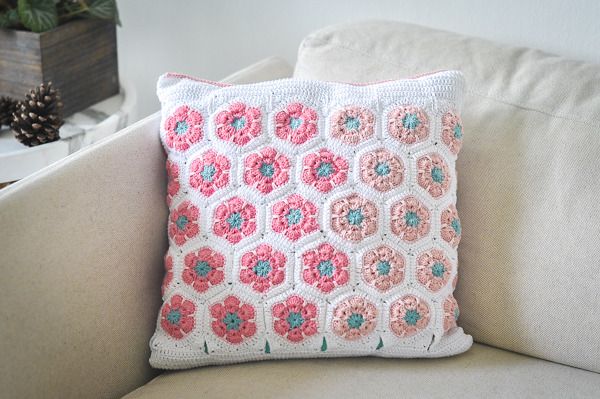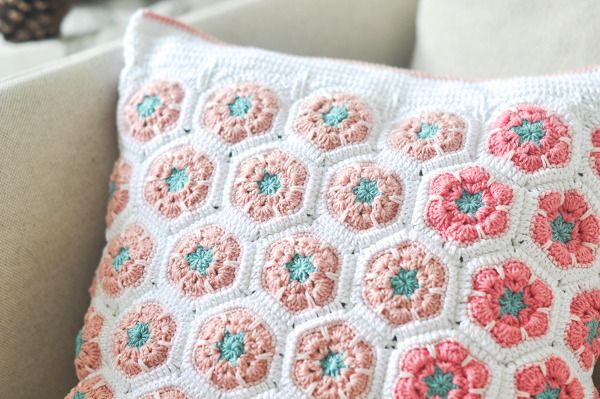 I joined all the squares hexagons on the reverse side using a single stitch, and the cushion insert has also been sewn in, so it cannot be easily removed for cleaning.
This was quite an easy one to make.
Crocheting: Cushion Cover In African Flower Hexagon Granny Squares