My friends and I have a regular 'adults only' night dinner whenever someone's birthday is around the corner. They leave the kids at home and we all go somewhere to have a quiet meal for a couple of hours.
This month, we had dinner at a Japanese restaurant followed by super delicious ice-cream at Creamier. But before ice-cream, we had cake. We always have a birthday cake with candles and sing *silly* birthday songs for the birthday girl or boy. This is how we stay young at heart.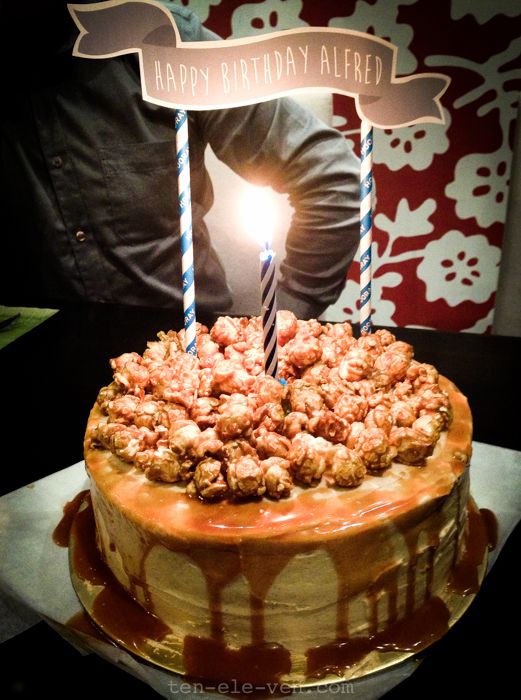 The birthday cake for the month was a caramel popcorn cake! I bought this cake from a bakery, Maple & Market, located at Old Airport Road. It is a vanilla cake with a caramel-buttercream frosting, topped with Garett's popcorn and drizzled with home-made caramel sauce. The hand-made cake topper is cute.
I am not a fan of caramel or popcorn, and I was surprised to find out that I actually like the flavours of this cake. The taste wasn't too sweet or cloying. I was tempted to polish off a second slice but decided to reserve space in the stomach for ice cream.
xoxoxo