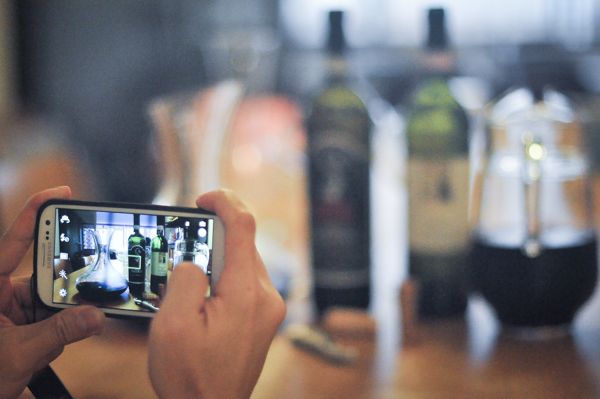 My friends organised a Brunello dinner over the weekend.  We had an all-Italian menu whipped up by C (thanks, Chef!), with the exception of the champagne that I contributed towards pre-dinner cocktails.  Why did I not think of bringing a good bottle of Moscato or Prosecco?
Letting the first two bottles of Brunello breathe.  The other bottle was a 2006 Poggio which I had neglected to take a picture of.  And I just realised, as I am typing this, that we had a 2006 Brunello night.  All three bottles were from the same vintage.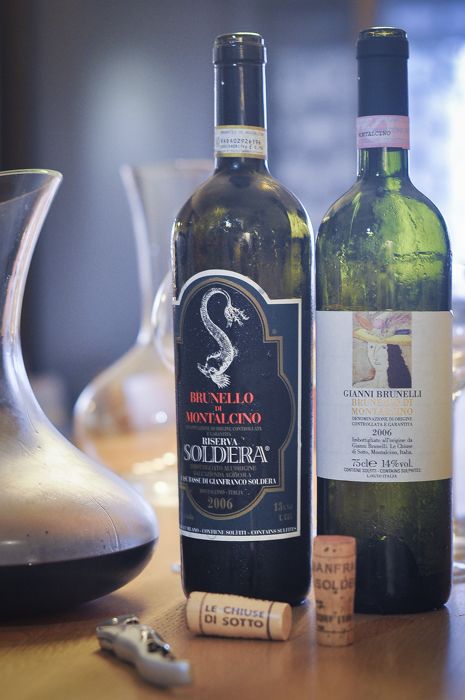 We started off with a platter of soppressata and salami, hand-carried from San Francisco, to go with the champagne.  The cold cuts were sooooo good but I forgot to take a photo of it.  Too pre-occupied with stuffing cured meat into my mouth.
Then came the appetitser, a warm salad of roasted organic broccoli and cauliflower, tossed in a tart and refreshing lemon-caper dressing.  The warm salad was marvellous.  I was in broccoli-cauliflower heaven, and could have eaten my way through a pile of the vegetables.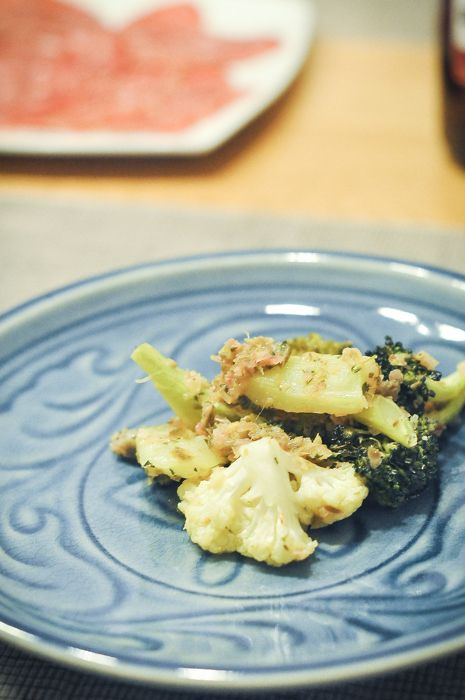 Our main course of porchetta, waiting to be sliced and devoured.  The smells were heavenly.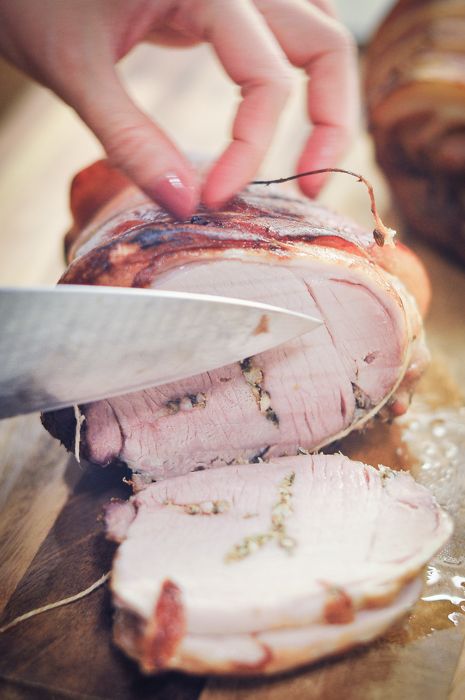 More roasted organic vegetables to go with the pork.  Fennel.  Sweet potato.  Parsnip.  I adore fennel and sweet potato, and these were exceptionally tasty.  Organic vegetables taste so good.  I ate way too much of the sweet potato that I hardly had space in my stomach to savour the pork.
Trying my best not to drown the thick slices of pork on my plate with the delish sauce made with juices from the meat.
Sweet endings.  Tiramisu.  I would not have been able to tell that it was alcohol-free just by eating it.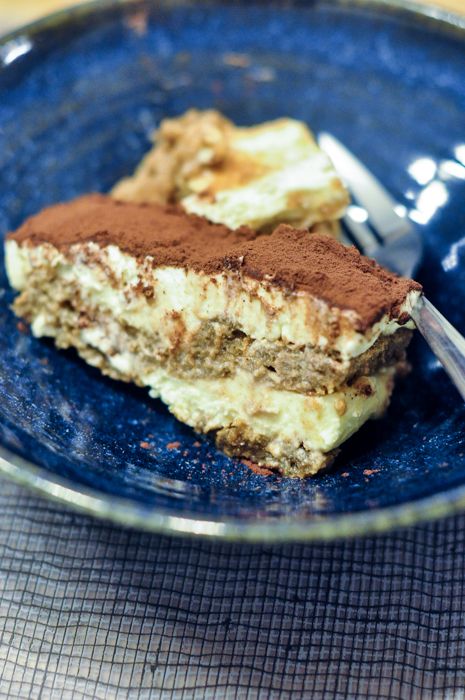 And we rounded off the meal with a goat cheese, also hand-carried from San Francisco, and a sweet Italian wine.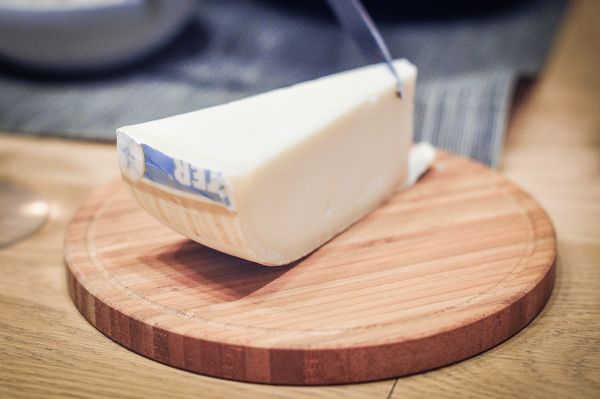 Thanks to the hospitality and generosity of my friends, I had a wonderful evening sharing good food and wine with like-minded people.  These photos did not do the dinner justice at all.
Life is GREAT!
xoxoxoxo