Every weekend, we find ourselves looking for a place to have breakfast or brunch. Inevitably, we end up at the usual tried-and-tested places – Starbucks, Assembly Cafe, Beach Road Prawn Noodles or roti prata at Jalan Kayu. Once in a while, we check out a new cafe for brunch and most of the time, we walk out feeling ripped off.
Last Sunday morning, I came across Black&INK in one of the local food blogs that I visit whenever I need some new ideas of where to go for breakfast or brunch. It mentioned Black&INK as one of the latest cafes to set up shop here. I was drawn to its address in Changi Road, which means that I do not have to drive very far to visit the cafe, and I would feel less ripped off should it turn out to be a dud.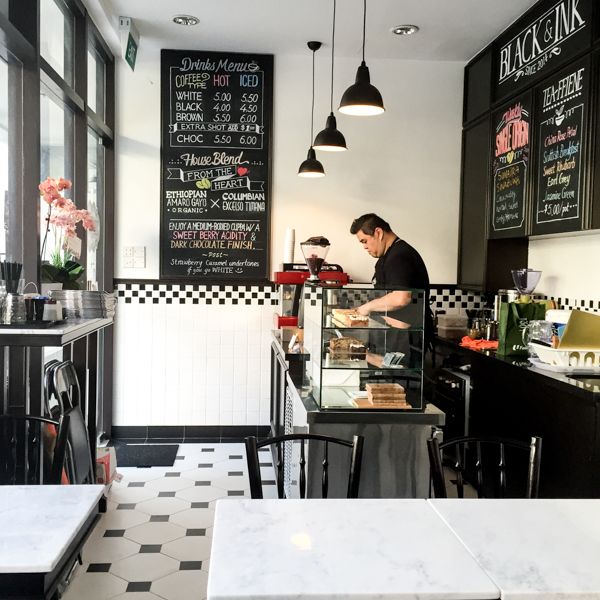 The cafe is quite tiny, styled in black and white tones, with only one barista holding the fort. Very affable chap – turns out that he is a food blogger known as Eat With Roy.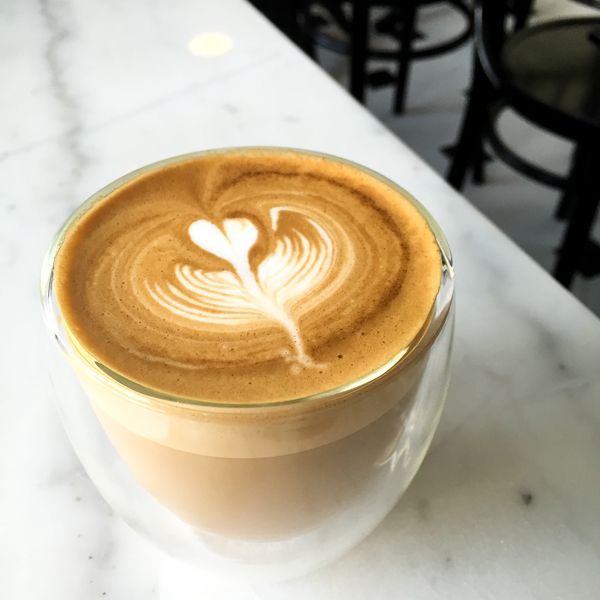 I ordered a flat white, which came in a Bodum glass. It was very good. Full-bodied and very balanced (in my dictionary, that means that the coffee was not too bitter or too acidic). Yummy. I am probably too used to drinking flat whites which are all milk and hardly any hint of coffee, so this came as a pleasant surprise. Roy tells me that he uses his own roasters.
We were very hungry, and wanted some food. Black&INK does not serve cooked food, only cakes. We ordered three slices of cake – carrot cake, cheesecake and orange poppy seed cake. I was not expecting much from the cakes, except a sugar rush to kick-start the morning. Another pleasant surprise – all the cakes were very very good. The barista tells us that the cakes were baked by a friend of his, who graduated from Le Cordon Bleu. Some people may begrudge the small portions but they were just nice for middle-aged folks like us.
I walked out of the cafe feeling satiated, and more importantly, with a happy husband who was not scowling at me for giving him a less than satisfactory breakfast experience because of my poor choices.
This place, if they keep to their current standards, merits weekly visits. Finding parking may be a little of a problem though.
Black&INK
168 Changi Road
(Located in the Fragrance Building)
Black&Ink Cafe In Changi Road