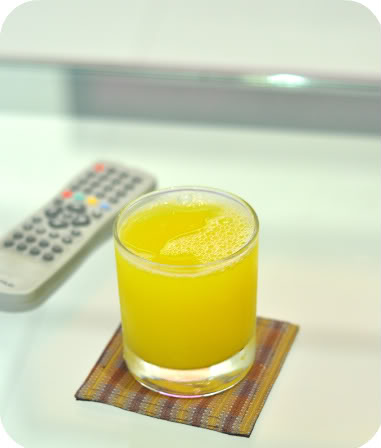 Who wants some fresh and nutritious pineapple juice?
A friend suggested making Piña Colada with the pineapple juice that I currently have. So I looked up the recipe on the Internet, and it calls for coconut cream and rum. Coconut cream? This is a fattening drink! (Yeah, which cocktail isn't…??)
An update of how the pineapple tart baking is going. Not very good.
Burnt two trays of tarts in the oven. Burnt half a batch of grated pineapple over the fire. Scraped my finger on the grater. Ate way too many tarts myself.