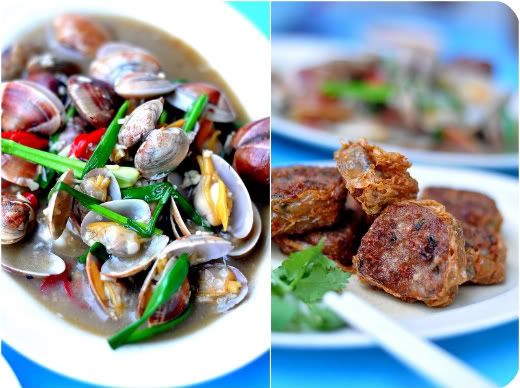 I'm not Teochew but I like Teochew porridge alot. Comfort food, really.
We have been frequenting this Teochew porridge place called Xu Jun Sheng Teochew Cuisine at Joo Chiat Place. We had dinner here again last night.
Our standard orders for two:
Steamed clams with wine, garlic and chili. My favourite!
Prawn rolls (hei zor).
Tau pok. Otah.
Sweet potato leaves stir-fried in sambal.
Plain porridge drizzled with steamed clam gravy and tau pok sauce.
The steamed pomfret is fresh and delicious but we order this only when we're dining with friends.
*Burp*